Restoring this Historic Landmark
Central Presbyterian Church stands at the heart of our city.
For more that 140 years, families in Cambridge have worshiped and celebrated in this historic building.
In response to a thorough engineering investigation, it is critical that we:
REINFORCE
the infrastructure
1
Replace and upgrade the roofing system. Engineering studies show urgent repairs are required.
Replace the old slate shingles on the roof

Replace the slate shingles on the spire

Replace copper panels on the spire

Upgrade lightning protection, trim, eaves and chimney
2
Prevent further damage and control moisture by repairing the exterior of our church.
Repoint exterior masonry

Replace entrance doors

Replace School Hall windows

Replace basement windows

Repair exterior wall of north addition

Replace windows on the north addition
3
Water leaks and the passage of time have left our sanctuary and interior dated and damaged.
Upgrade plumbing

Replace the fire alarm system

Upgrade the kitchen

Repair sanctuary walls, ceilings, and stairwells

Replace sanctuary carpet

Repair and refinish sanctuary pews
We invite you to invest in our heritage, our present and our future.
The Cost?
$2.5 million over a 5-year period.
Every donation helps.
"With God,
 

All THINGS

 

are possible!"

(Matthew 19:26)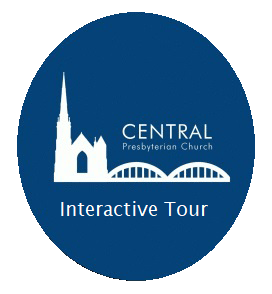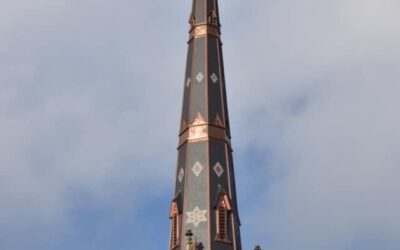 Roof and Stonework Restoration Project Report We are pleased to report that our 21-month Restoration Project has nowreached "Substantial Completion". Some minor corrections to the front stair railings need to be finished and a small amount of landscaping will be...
Donate to Restore the Roof
Thank you for your support in restoring Central. Please complete the form below.