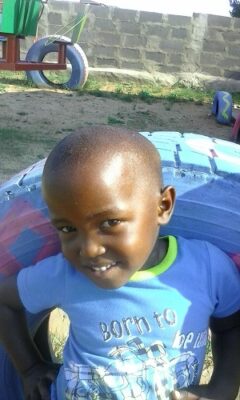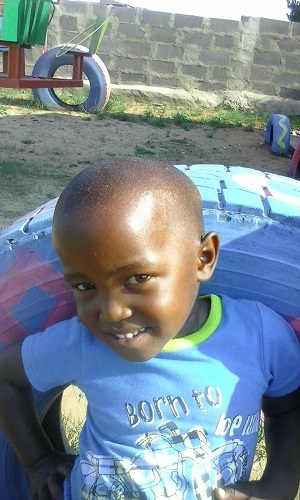 Central's mission in Africa is the Lesotho Education Project.
In 2006, a friend of Elsie & Aubrey Botha and fellow South African, Dr. Johan Redelinghuyes introduced them to a remarkable young lady named Hilda Seforo and her mission — Rachel's Children's Home. Rachel's Home is a home for orphaned and vulnerable children in Maputsoe, Lesotho.
Some Background..
The Mountain Kingdom of Lesotho is one of the poorest countries on earth. It also has one of the highest rates of AIDS infection. Approximately one in four Basotho are infected with HIV, the virus that causes AIDS. The combination of poverty and an array of diseases including AIDS and  tuberculosis, has left Lesotho with a long term crisis of orphaned and homeless children.
How it Started..
One day, Hilda found one of these orphans, an infant only a few weeks old, abandoned at her doorstep. She and her husband, Godwill took this child in, named her Joy and raised her as their own. Word travels fast in a small town and it soon became known throughout Maputsoe that a young couple was willing to take in abandoned children. This was the birth of Rachel's Home.
Dr. Johan Redelinghuyes is an emergency room doctor at Cambridge Memorial Hospital. In 2006, he volunteered to work with the Ontario Hospital Association's OH-Africa AIDS mission. The AIDS mission operated out of the Tsepoa hospital in Hlotse, Lesotho.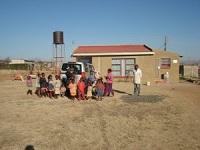 AIDS isn't just a disease affecting adults. Some of the children at Rachel's Home were born HIV positive.  For Hilda, this was the closest medical facility capable of offering care to the children in her care. It was at Tsepoa that she met Johan and it was at Tsepoa that the seeds of Central's mission in Lesotho were sown.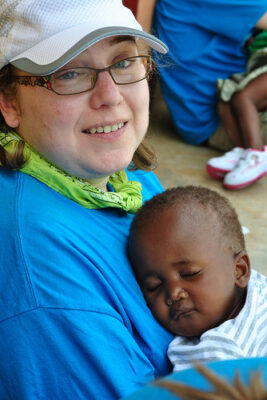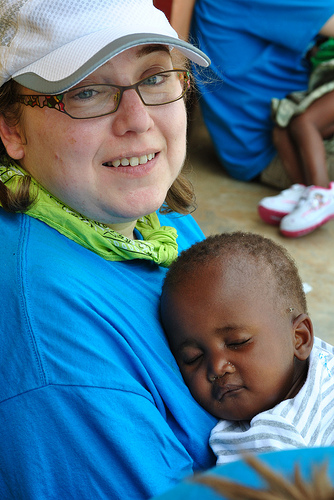 Central's Beginnings..
Johan brought this experience back to Cambridge and shared it with Aubrey & Elsie. The Lord wrote this mission on Elsie's heart very early on. As our Family and Children's Ministry leader, Elsie launched "The Penny Project" in support of Rachel's Home. From those humble beginnings, the mission grew to the "Jammies from Grammies", the "Christmas Catalog" and finally to our first mission to Lesotho in 2009.
Central's efforts expanded to include support for several young women, all graduates of Rachel's' Home, who attended post-secondary education. Libuseng graduated in 2011 with a degree in nursing, her sister Tsepang a couple of years later with a degree in business. We continue to support Hilda's daughter, Gloria as she studies Child Psychology at the University of South Africa in Pretoria.
Elsie eventually left the Children's Ministry and devoted her efforts to the growing mission. In 2012, Central returned to Lesotho with a second team.
Difficult Times..
2013 was a difficult year at Rachel's Home.  Local politics and Hilda's ongoing health problems finally caught up with the mission. The orphanage was closed. The school continued to operate and Hilda continued to care for 7 high school students. Central, standing by her side, continued and continues still to support these children, paying their high school tuitions and ensuring that they have food when they return to Rachel's Home on weekends.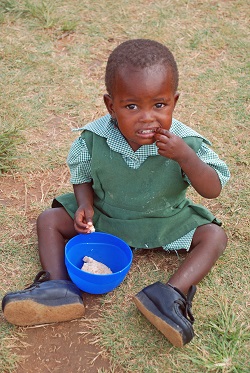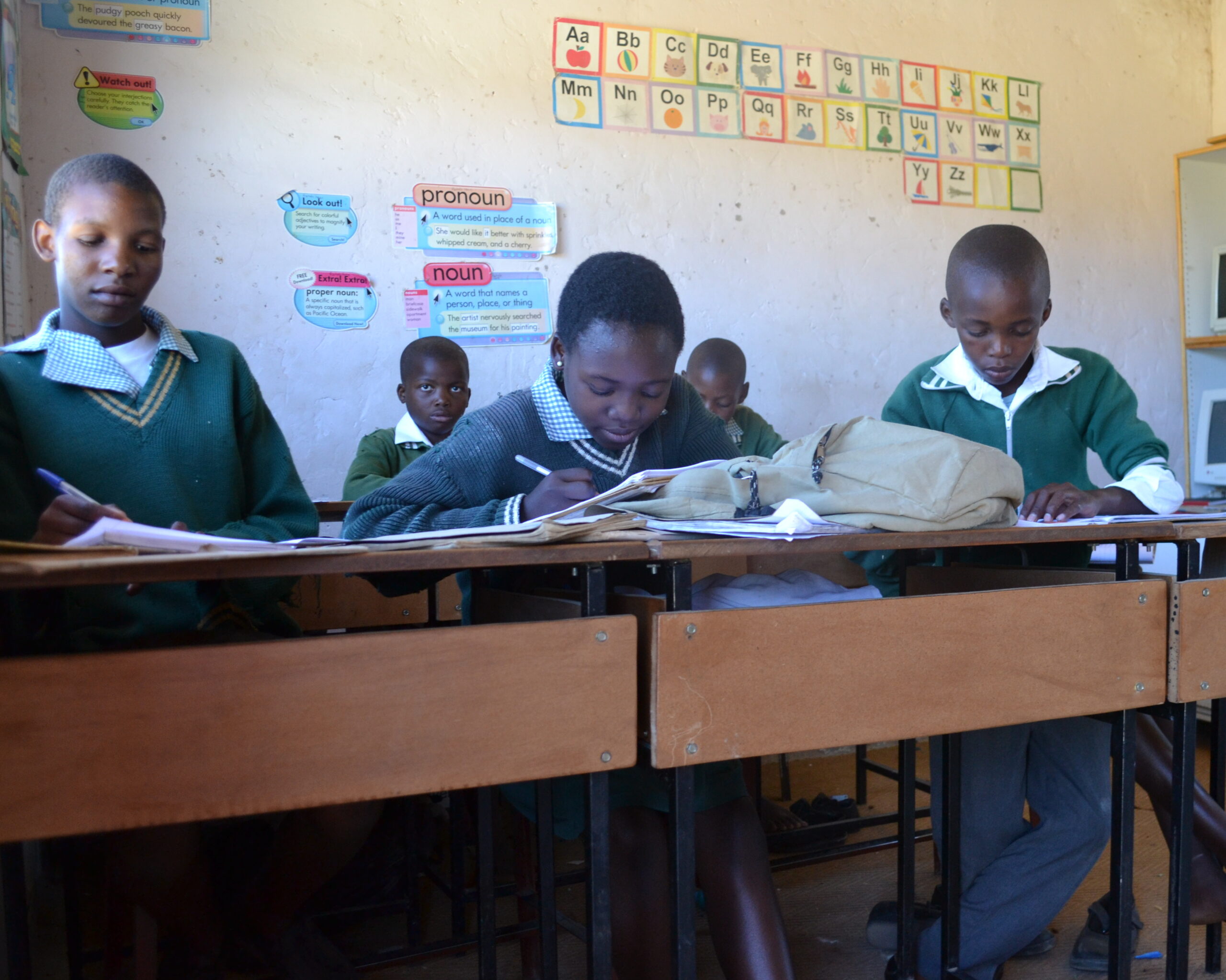 Our Mission Reborn..
In November 2014, Central re-launched it's mission with a new name, The Lesotho Education Project. This name reflects the new reality. The school at Rachel's Home, though still an important component of the mission, is no longer the sole focus. As the children that we support grow older, their needs change. Our support now includes, high school tuition and university scholarships
With her health problems behind her, Hilda re-opened the orphanage in 2016. Rachel's Home is once again a place of refuge for the orphaned and vulnerable children of Maputsoe.
With your help, we will continue to use education to lift orphaned and vulnerable children out of poverty.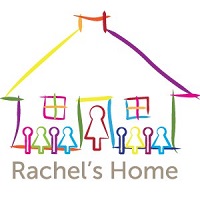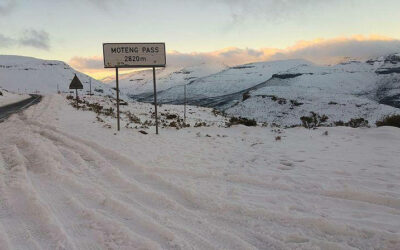 But not here...for a while at least.So you're asking yourself, why is that crazy guy talking about...
Let's look back at some of the young people who have graduated from Rachel's Children's Home and what they've accomplished.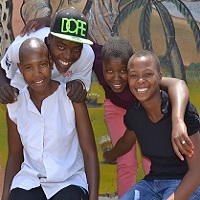 Ntsoaki recently graduated from teacher's college and is beginning her career as a teacher. Not...
Hilda's daughter, Joyce grew up at the orphanage. As she matured, she began to take on some of the...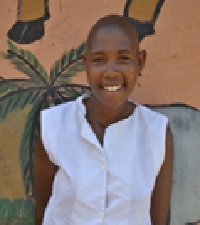 Mpho, another recent high school graduate, has moved on to technical school in Maseru. She is...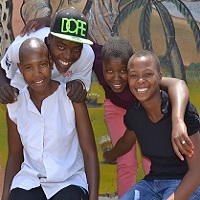 Limpho is working in a factory in Durban, South Africa. Thabang and Likano have also found...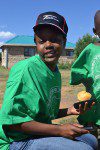 Libuseng's sister, Tsepang was our second graduate to move on to Post-Secondary education. She...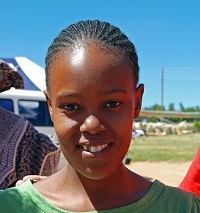 Libuseng was our first Rachel's Home graduate to move on to Post-Secondary education. She...
Where is Rachel's Children's Home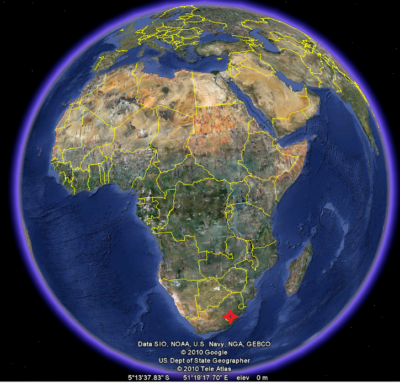 Rachel's Children's Home is located just outside Maputsoe. Maputsoe is a border community in Lesotho, on the border with South Africa. The Mountain Kingdom of Lesotho is a tiny country, entirely surrounded by the Republic of South Africa. The vast majority of the population of Lesotho are ethnic Basotho.
The managing director of the school and orphanage, Hilda Seforo, is a Basotho woman who grew up in the area. She has a university degree in child psychology as does her daughter, a graduate of the University of South Africa and a product of the school at Rachel's Home, who also helps run the orphanage.