Thank-you. Our work to bring the good news to and make a positive difference in our community and the world cannot not continue without your generous support.
There are many ways you can make a difference. Your time and talents are always gratefully accepted. To become a volunteer, or to learn about our volunteer opportunities, please contact the office at office@cpcmail.ca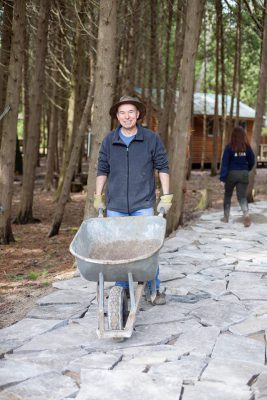 Financial contributions are also needed. Our ministries cannot operate and cannot make a difference in our community without these resources. There are a number of options:
Pre Authorized Remittance (PAR)
Pre-Authorized Remittance (PAR) is monthly direct withdrawal of a fixed amount from your bank account. PAR is administered, on behalf of Central Church, by the United Church of Canada. For information about PAR, please

 

click here.
E-Transfers
E-Transfers can be sent to office@cpcmail.ca.
No password is required. Funds transferred via E-Transfer are deposited directly in the church account.
If you want your contribution to be directed to a specific ministry, program or mission, please indicate that in the area on your e-transfer provided by your financial institution.
Canada Helps
You can make single or recurring contributions through Canada Helps.
Please note Canada Helps charges a fee of 3.5% on all contributions. This fee is deducted from your donation, prior to remittance to Central.
Also, contributions made through Canada Helps will be receipted, for tax purposes, by Canada Helps and not by Central.
Cash or Cheques
Yes you can always go old school and write a cheque to Central. If you want the donation to go to a specific program or fund, please indicate that in the memo area.
If you're going to make a cash donation, we recommend that you place it in an envelope with your name on it. Without your personal information, we cannot issue a receipt for income tax purposes. We also recommend that you either make your cash donations at the Sunday service or drop it off at the office during office hours.
Bequests
A charitable bequest/legacy is a direction in your will that instructs your executor/trustee to donate one or more of your assets to a charitable organization
 Your estate will achieve significant tax advantages from such a gift.
If you require clarifications or need help in setting up a bequest/legacy in favour of Central Presbyterian Church, please contact our Office Manager.