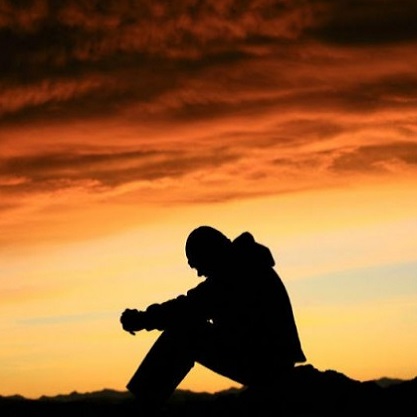 Prayer is a conversation with God.
In prayer, you build a relationship of trust and love, with God.  It's a time when you speak to God and you listen for his response. Just as there's no magic formula in your conversations with friends, your boss, or your partner, there is no magic formula to prayer.
How should we pray?
Jesus taught his followers a pattern for prayer that we call The Lord's Prayer. The language that we use today when we say that prayer is quite formal.
Our Father who art in Heaven,
Hallow it be Thy name,
Thy Kingdom Come,
Thy will be done on Earth as it is in Heaven.
Give us this day our daily bread,
And forgive us our trespasses, as we forgive those who trespass against us,
And lead us not into temptation,
But deliver us from evil,
For thine is the Kingdom, and the power and the glory,
Forever and ever. Amen.
But, its message is really quite simple:
God our heavenly Father, your name is great.
Please bring your kingdom into our lives,
and ensure that your will is done and your love is shown, so that Earth will be like Heaven.
Please, teach us to trust you to provide us with what we need, when we need it,
and forgive us when we mess up.
We promise to forgive others when they mess up and hurt us.
Please, help us to avoid being tempted to do things that would hurt others or ourselves,
and protect us from ourselves and those who would lead us into harm.
There's far more to prayer than the Lord's Prayer. Jesus gave it as an example to allow us to better understand our relationship with God. After all, prayer is about relationship.
In "When Helping Hurts," Steve Corbett, quotes his three-year-old daughter praying, "Dear Jesus, Please come back soon because we have lots of owies and they hurt". Prayers don't need big words to be eloquent. Sometimes, our prayer is just "Thanks" or "Help me." They just need to be honest and from the heart. That's it. Even when you're disappointed and frustrated with God, take it to him in prayer. He will listen.

When should we Pray?
A preacher named Eugene Peterson answered that question with his interpretation of a passage in the Bible:
Don't fret or worry. Instead of worrying, pray. Let petitions and praises shape your worries into prayers, letting God know your concerns. Before you know it, a sense of God's wholeness, everything coming together for good, will come and settle you down. It's wonderful what happens when Christ displaces worry at the center of your life. (Philippians 4:6)
Does God Answer Prayer?
The short answer is yes. God wants to hear from us and he promises that he will answer. He tells us to pray without ceasing. And God answers our prayer, but sometimes his answers aren't what we expect. Sometimes, they aren't what we want, but they are always what we need and what is good for us.
This is where it can get hard. To truly believe this, you must trust God even when his answer seems so wrong. "All things work together for good to those who love the Lord". It's not always easy to see. Sometimes he even appears to be silent, but he does answer when you are ready to hear his answer. And remember, sometimes his answer is: "I've given you the wisdom and the resources that you need to deal with this. Now go and use those gifts."
So, pray.
Pray when you are alone. Pray when you are struggling. Pray when you feel lost. Pray when you're happy. Pray when you're bored. Pray for yourself. Pray for others. Pray with others.
But, pray.
God will listen. He will open your eyes. He will open your ears. He will open your heart and he will answer.
If you have a prayer request, you can send us an email at prayer@cpcmail.ca