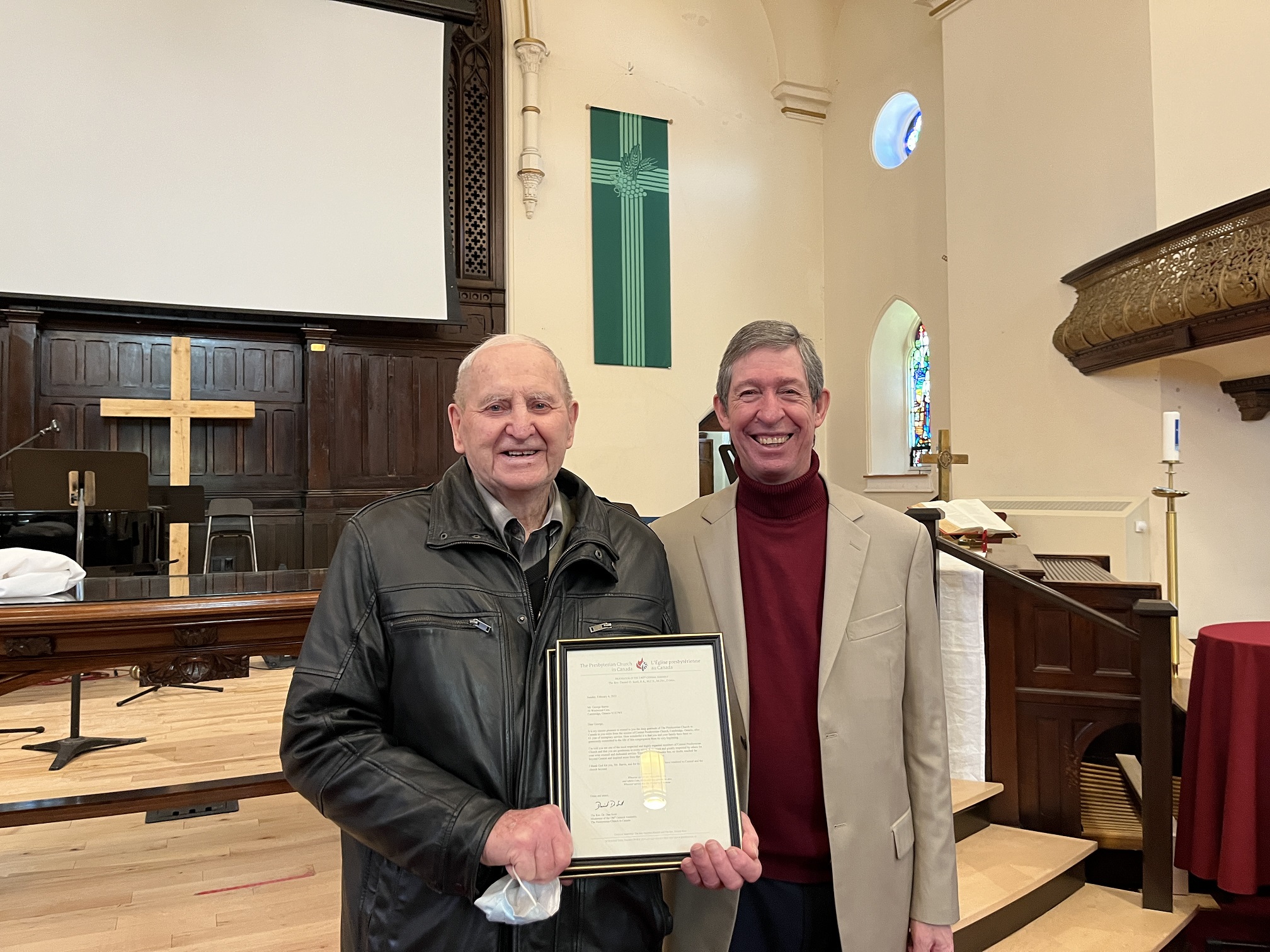 Elder Emeritus, George Barrie has spent a lifetime serving Central Church. At age 91, George has decided to retire. He served as an elder for 61 years, served on the Board of Managers and can still be found doing odd jobs.
But George has done much more.
He has made a number of trips to the mission field including two trips to Rachel's Home in Maputo, Lesotho. The most recent in 2013 where George at the young age of 83, was laying concrete blocks working as part of the team Central sent to Rachel's Home.