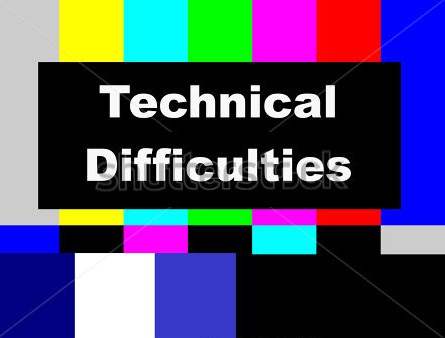 Our apologies for the issues we had with the live-stream this morning.
The software that we use for live streaming downloaded an update during the service. This caused the app to crash and we had to restart it.
There will be about a 1-2 minute interval missing from Aubrey's sermon. It really was a terrific sermon and, I believe, it was the kick-off to an important series on living a Christian life.
I think we have all the issues dealt with now and I don't anticipate anything next week. – Greg