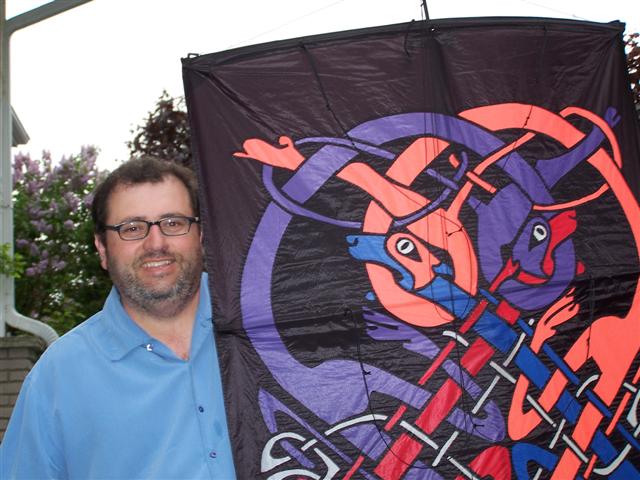 Kites are more than just toys.
Carlos Simoes walked the Men's Breakfast Club through a fast paced history of kites, from their earliest beginnings in ancient China.
Kites have been used for ceremonial purposes, surveillance and espionage, communications and at the dawn of aviation, they played a critical role in testing theories that would be used to create the first aircraft.
Carlos showed examples of kites that are used in aerial combat competitions. Like drone enthusiasts, some kite enthusiasts have mounted cameras on their kites and used them to bring a whole new perspective to our world. Carlos also spoke about indoor and night flying.
The World of kites is something that many of us rarely venture into. Carlos, with his depth of knowledge, brought this World to life in a colourful and entertaining presentation.