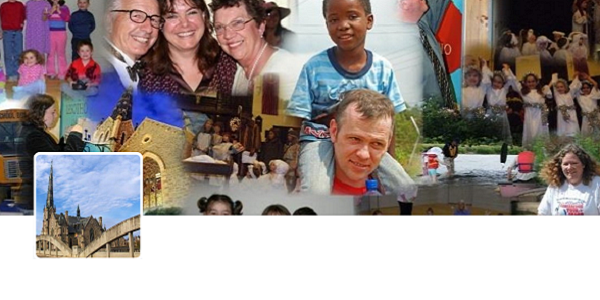 You don't have to be a Christian. Just come as you are. We would love to meet you and introduce you to our family. We're not perfect. We're just people.
But, we've heard the good news. There is a savior. He was born in Bethlehem. He was the son of a carpenter. He was a carpenter and a teacher. He was also the Son of God and he came to show us the way. He died for our sins and he rose again to give us eternal life.
It's an amazing story! It's a love story. It's the ultimate story of love. He taught that love was the most important thing and he demonstrated that love by laying down his life for us. He loved his enemies and he taught us to do the same (though we're not nearly as good at it as we should be). He taught us to love each other and he taught us to welcome everyone into our family.
Each Sunday, we come together to celebrate his life and the life he offers us. Please join us. We have two services. Our first service at 9:15 is a very casual service, with a talented praise band and, of course, a wonderful message delivered by Aubrey. Our second service, at 11:00, is a more traditional service with our choir and that same wonderful message delivered by Aubrey.
There's much more to Central than just Sunday morning. We have programs to help our children and our young people grow stronger in their faith and their love. We have small groups and other supports for our families and we reach beyond our family into the community to make a difference. We are grateful to the Cambridge Self Help Food Bank for its efforts to help those in our community who struggle and we do everything we can to support their efforts. Our members are involved throughout our community with organizations ranging from Special Olympics to The Bridges and Trinity Table.
And we look beyond our Community. Rachel's Children's Home is an orphanage for the child victims of the AIDS epidemic in Southern Africa. We have been there working alongside the dedicated staff for 10 years.
Central is a family and a place where you can find a loving home. It's a place where you will be loved and it's a place where, you to can be part of something bigger and you too can make a difference in our world.