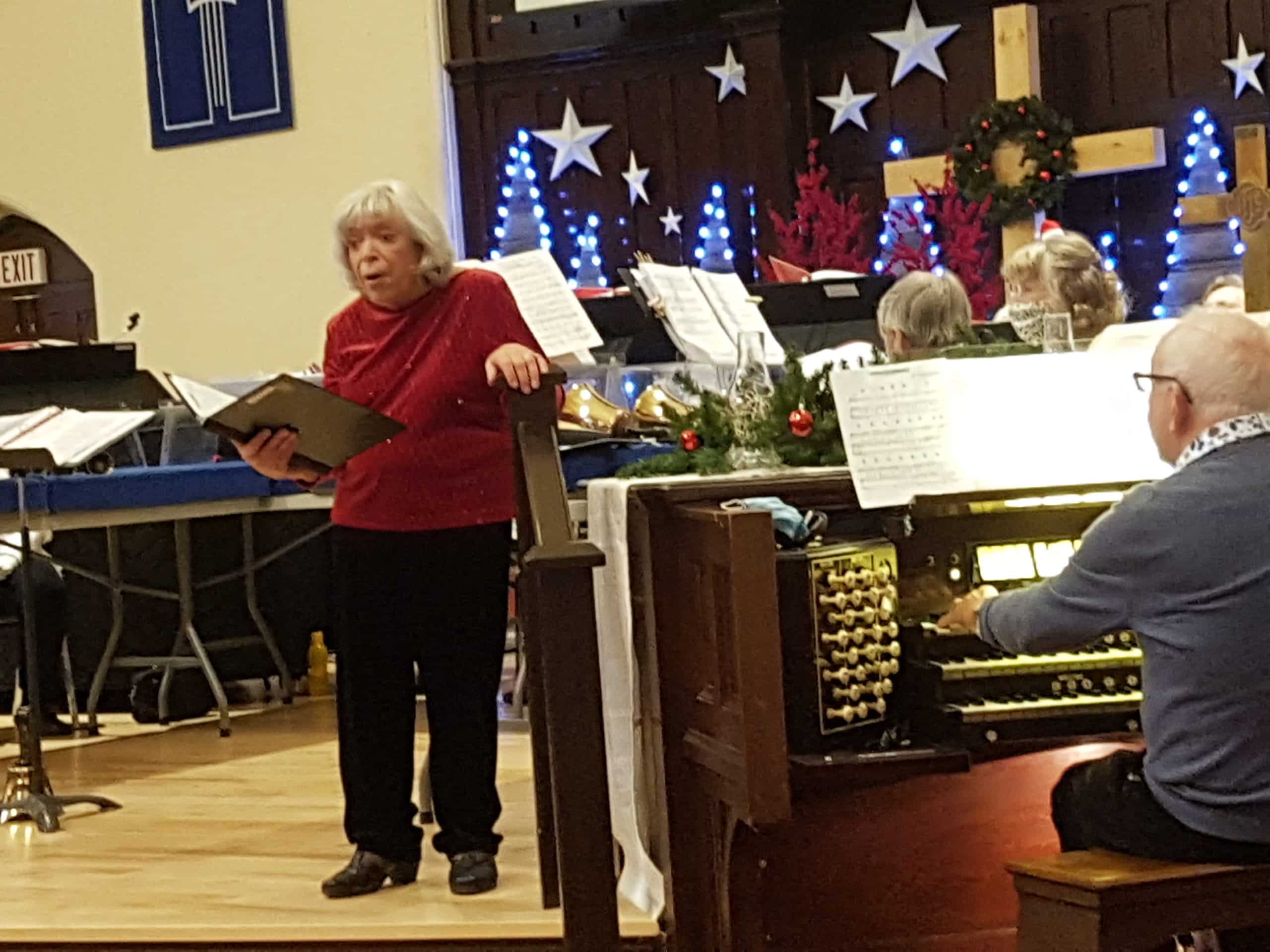 Carols and Bellringing Announce Christmas at Central!
On December 1, Central Church hosted a wonderful afternoon of traditional carols and the chimes of the David Durward Centre Bellringers.
Organized by Elizabeth Cresswell and Denise McLellan, with Ron Klink as organist, the afternoon featured solos by Peter Gowdy, Gwen Darling, and Elizabeth Cresswell, accompanied by her husband, Lawrence. The eighty people in attendance sang, clapped and altogether enjoyed the opportunity to sing their favourite carols and listen to the bellringers as they played several Christmas carols on the bells.
At the end of the service, each participant went home with some homemade shortbread cookies to enjoy.