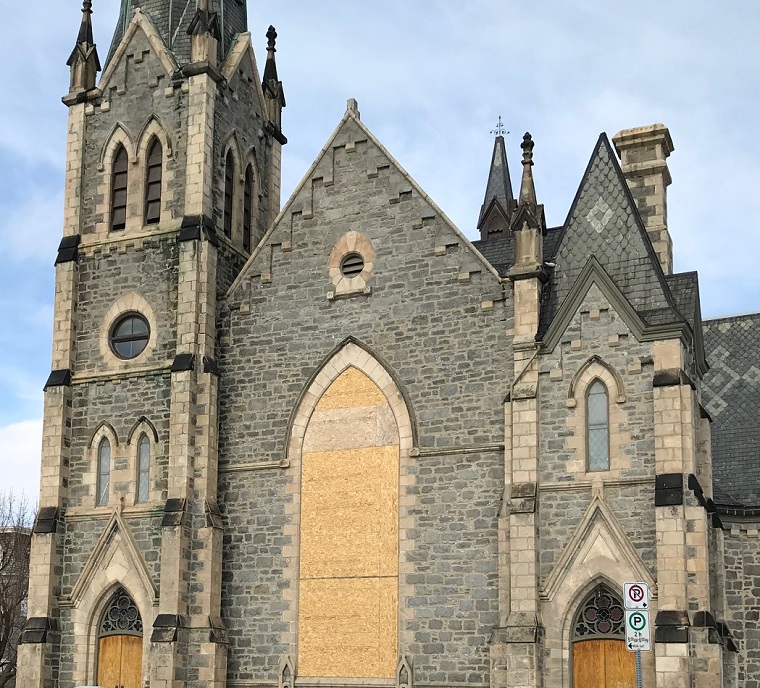 Well actually, our front window wasn't broken. It was however in very rough condition. 90 years of wear was beginning to show and the window was desperately in need of rehabilitation. So, this fall the decision was made that it was time to move forward to save the window.
Just before Christmas, it was removed to be restored over the winter. Historic stained glass windows such as this, are expensive to repair and, though our fundraising efforts are incomplete, we had reached a point where we had very little choice but to move forward. This window, and our building, is an important part of the heritage of Cambridge.
The window will be fully restored and it will be re-installed this summer. In the meantime our church is still open you are always welcome to join us.