April 02, 2020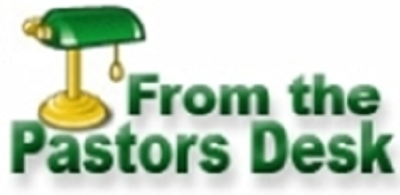 Today I greet you with the words that Paul so often used when he sent his letters to the congregations: Grace and peace to you from God our Father and from the Lord Jesus Christ.
As I sit in my study writing this email the sun is shining and the sky is blue and when I see that it reminds me that we are in God's amazing hands. The one who spoke this world into being and who is still in control, despite all that is going on. If you haven't listened to this week's Podcast on the website, please do. (https://centralchurchcambridge.ca/churchlife/podcast/march-31).
Worship – Livestream
We had an amazing time of worship again on Sunday through the livestream. What a wonderful tool. I know the picture quality is not the best, but right now that is what we have to work with. When everything is back to normal, we will work on upgrading the system. Unfortunately, as with all technology it is very expensive, and we are not going to do that right now. To watch the livestream at 10am on Sunday just go to the website and click on the YouTube link in the top left-hand corner. Or click on this link (https://www.youtube.com/channel/UCsv4vTR_n_9rl2BdO2yVseA)
Worship song lyrics
I know many of you have asked for the words to be on the screen, unfortunately we are only allowed 5 people in the church (3 in the praise team, 1 minister and 1 sound person who also operates the livestream). That means we cannot have another person in the church running the screen. We will post the titles of the songs for Sunday on the website; so perhaps you could look up the lyrics ahead of time.
Ministries
Just a reminder that there are links to all the ministries on the website or you can leave a message at the office if you need help with anything. We have teams available to help.
Holy week
Please continue to check the website for updates on our services.
I know many people have been reading and praying Psalm 91 during this time; here is a link to a beatiful musical rendition by Terry Clark: (https://www.youtube.com/watch?v=6tFH_026OPU)
God bless,
Aubrey