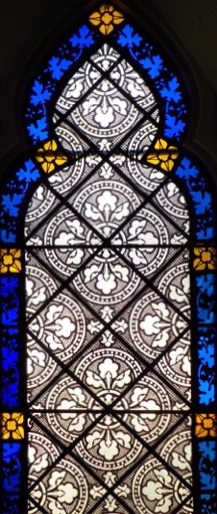 Most of the windows in our sanctuary are later additions, however there are a few remaining windows that we suspect might be original windows dating back to the late 1800's.
There isn't a whole lot of photographic or documentary history to fall back on. However, these windows do not follow the pattern and theme of the later additions. They do, however, look similar to windows found in other Presbyterian churches from the same period.
These windows can be found in our bell tower and the stairwell in the south-east corner of the church.