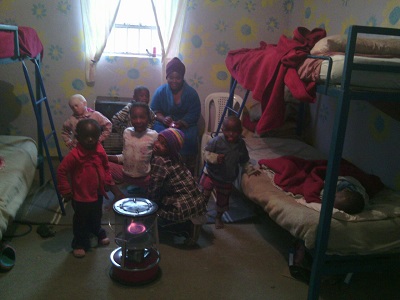 Let it Snow?
Well yes, it's winter in Lesotho and yes it snowed in Maputsoe this week. Every year, this is a very difficult time at Rachel's Home. With no insulation and no real heating system, the orphanage is, quite simply, a miserably damp and cold place.
We always need to keep Hilda, Godwill and the children in our prayers, but especially at this time of year. We can also help in a very material way. Here at home, we often collect clothes for those among us in Cambridge who struggle. Of course, that's not a very practical solution for our friends half a world away. We can, however, find some cash to purchase winter clothing in Maputsoe.
If you want to help, you can donate directly to the church or you can make a donation online at our Canada Helps page. Please remember our friends at Rachel's Home.