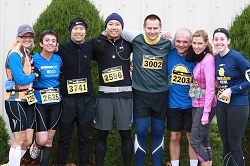 On November 4th, a team of runners from Cambridge Memorial Hospital ran for Rachel's Home. The team of 14 runners participated in various events at the Hamilton Run for Hope Marathon,  raising $9,652.00 for Rachel's Home.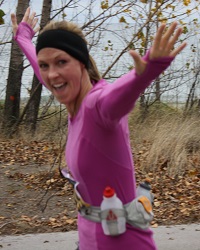 CMH's team included:
Sylvie Wittman
Ceceile Walker
Nick Moore
Bart Moore
Sanja Voros
Maria Maciel
Michael Lim
Johan Redelinghuys
Brenda Heath-Clifton
Amanda Easton
Amanda Principato
Richard Li
Russ Ashton
Greg Gowing
Central's Lesotho team would like to thank each member of the CMH team for their efforts on behalf the children at Rachel's Home. A special thank-you goes out to Johan, the father of our mission to Rachel's Home and to Maria the heart and soul of the CMH team. We would also like to thank Orlando and Alistair for their support on the day of the race.