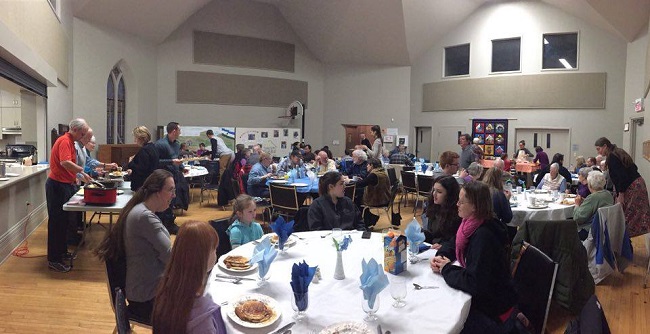 Well yes, we were a week late this year. Our monthly Supper@Central dinner for the community fell on Shrove Tuesday, so we postponed our Pancake Supper in support of Rachel's Home.
Lots of pancakes and sausage and yes even desserts. It was a wonderful night with more than 80 people attending. Jenna's promise notwithstanding, there was a sausage theft. Yes, Alexander did sneak a sausage off Jenna's plate. There's something of an inside joke there and yes, if you were paying attention to the announcements at church on Sunday, you know the story.
Oh well, a good time was had by all and the proceeds went to a good cause. Many thanks to all of the volunteers and everyone who attended. With your help, we raised $508.30 for Rachel's Home.