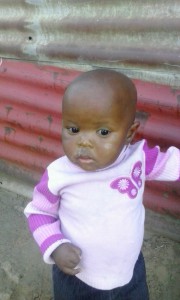 February 4, 2016
With her health and other troubles behind her, Hilda re-opened Rachel's Home in early January.
Once again, orphaned and vulnerable children can find a safe, loving, Christian home at Rachel's Home. The pre-school at Rachel's Home continues to operate and Hilda has hopes of re-opening the elementary school at some point. In addition, we continue to support the four young people attending Morati High School in Leribe.
With your help, we at Central, are still there and still supporting this important mission.
Please pray for Hilda and her mission in Maputsoe and please support her efforts and our efforts to give these children a fighting chance.
Over the next few weeks, we'll introduce you to the teen-agers we continue to support in high school and the new children at Rachel's Home.