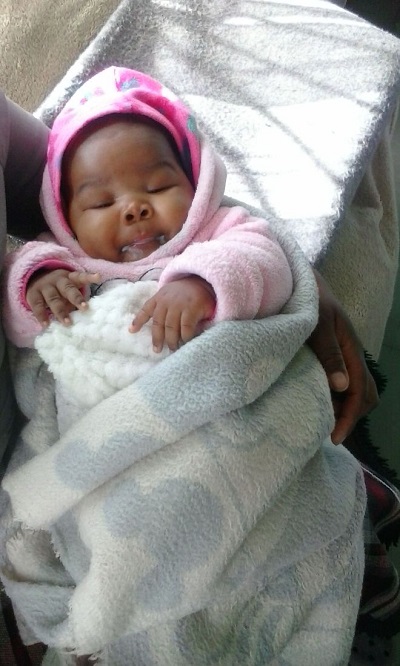 Meet Palesa.
Palesa is the newest arrival at Rachel's Home. Her story is an all too familiar one. Her mother was unable to support her and she was abandoned.
The police in Maputsoe found her and took her to Rachel's Home to be cared for by Hilda. In this picture, taken just after she arrived at Rachel's Home, Palesa is 2 1/2 months old.
She will likely never know her mother, but she will grow up in a loving Christian home, thanks to Hilda and Godwill.
This is why we continue to support Rachel's Home.