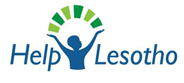 Periodically, Help Lesotho chooses promising young Canadians for self-funded internships for one year in Lesotho. The purpose of the internship is to support our Basotho staff in their challenging work with children, youth, girls and grandmothers. We are very careful whom we bring to work with us as our focus is sustainability and program continuity. This year, Stephanie Vizi has been selected for the position, beginning in August 2014. She will be a great help to us but this will also be an incredible learning and professional development experience for her. She will have a lot of support and will be trained on report writing, gender equity, program implementation, capacity building, literacy development, sustainable development and international fundraising. Her program will be very structured and she will be supervised by local staff and our Country Director. Please visit helplesotho.org to learn more about our programs. As an intern, Stephanie will:
Live in rural Lesotho (southern Africa) for 1 year;
Support programs related to gender equity, HIV/AIDS and social justice at both of Help Lesotho's Seotlong Community Centres in Hlotse and Pitseng, as well as local schools and villages;
Work with children, girls, youth, young mothers and grandmothers (Help Lesotho has more than 10,000 beneficiaries each year);
Support Help Lesotho local staff and participate in staff training opportunities; and
Gain valuable on-the-ground experience in sustainable international development work.
You can provide financial support for Stephanie internship position in the following ways:
Donate online at helplesotho.org, including 'Stephanie Vizi' in the comment area of the donation form;
Mail a cheque to the Ottawa address below, indicating that the donation is for Stephanie Vizi.
All donations over $15 are eligible for a Canadian tax receipt.
We welcome Stephanie to our Help Lesotho family. She will be sending back letters to share with you about her work with our beneficiaries. It is because of donors like you that this unbelievable work is possible at all.
I would be happy to discuss this with you further or respond to any questions at the email address below.
Peg
Peg Herbert, Ph.D.
Founder and Executive Director