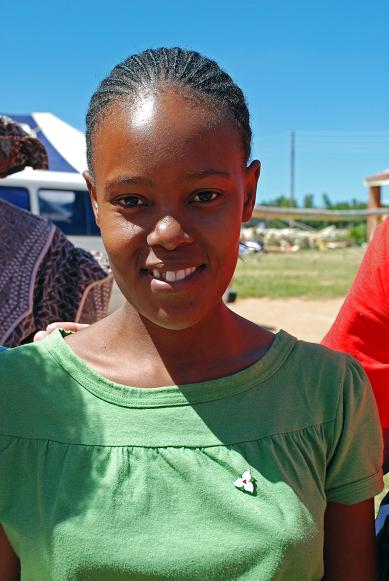 Greetings In Christ
I am now in 3rd year. I am very grateful for the help that I am receiving from you and Canada. The schools are open now and we have started with our work. I know it was not easy; but, I praise God that we've made it. Please continue to pray for me and that God will provide for my needs. Health-wise I am fine;  though, sometimes I go through alot of stress. With the vitamins that I am receiving, I am managing to cope. Thank-you again for arranging this for us.
Thank you for everything
Libuseng
Libuseng was a resident of Rachel's Home. She is now attending the National University in Maseru. The Session at Central, with the assistance of Hilda, has been supporting Libuseng's education.