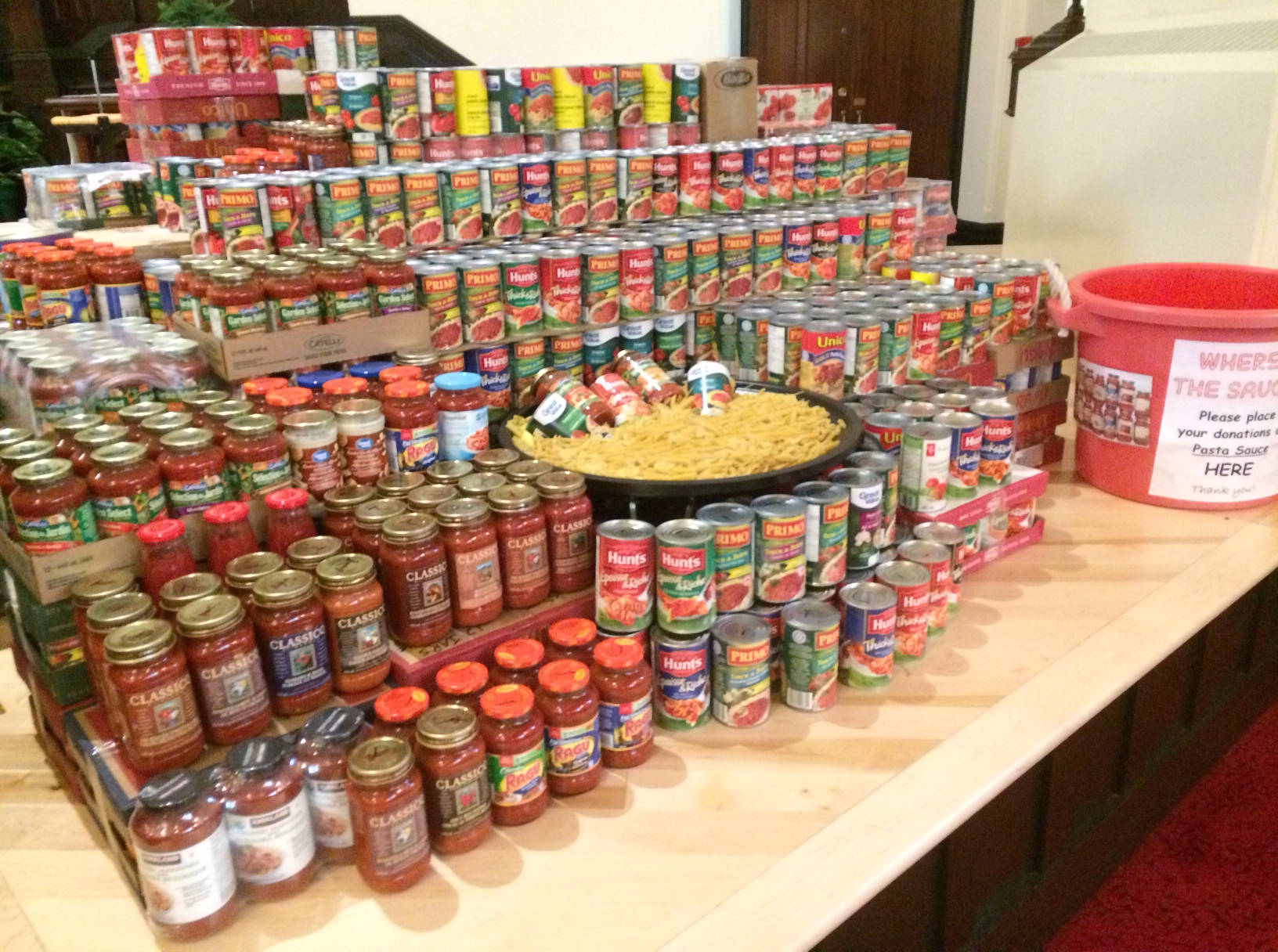 Way back in May, we set a big goal before ourselves. This year we would not only surpass our total from last year, we'd collect 2,500 cans of pasta sauce for the Cambridge Self Help Food Bank. This week we left that goal in the dust.
We collected 309 cans and jars this week, bringing our total to date to 2,775. Our drive continues for two more weeks, ending after our participation in Doors Open Waterloo Region.
So, is 3,000 possible?
We really don't need to stir the pot much to get there. Let's try to get there next week. Instead of asking, "will we reach 3,000?", we should be asking ourselves "How far past 3,000?"
Come Central, let's do this. Remember, every can we collect helps our friends at the Cambridge Self Help Food Bank make a real difference in our community.