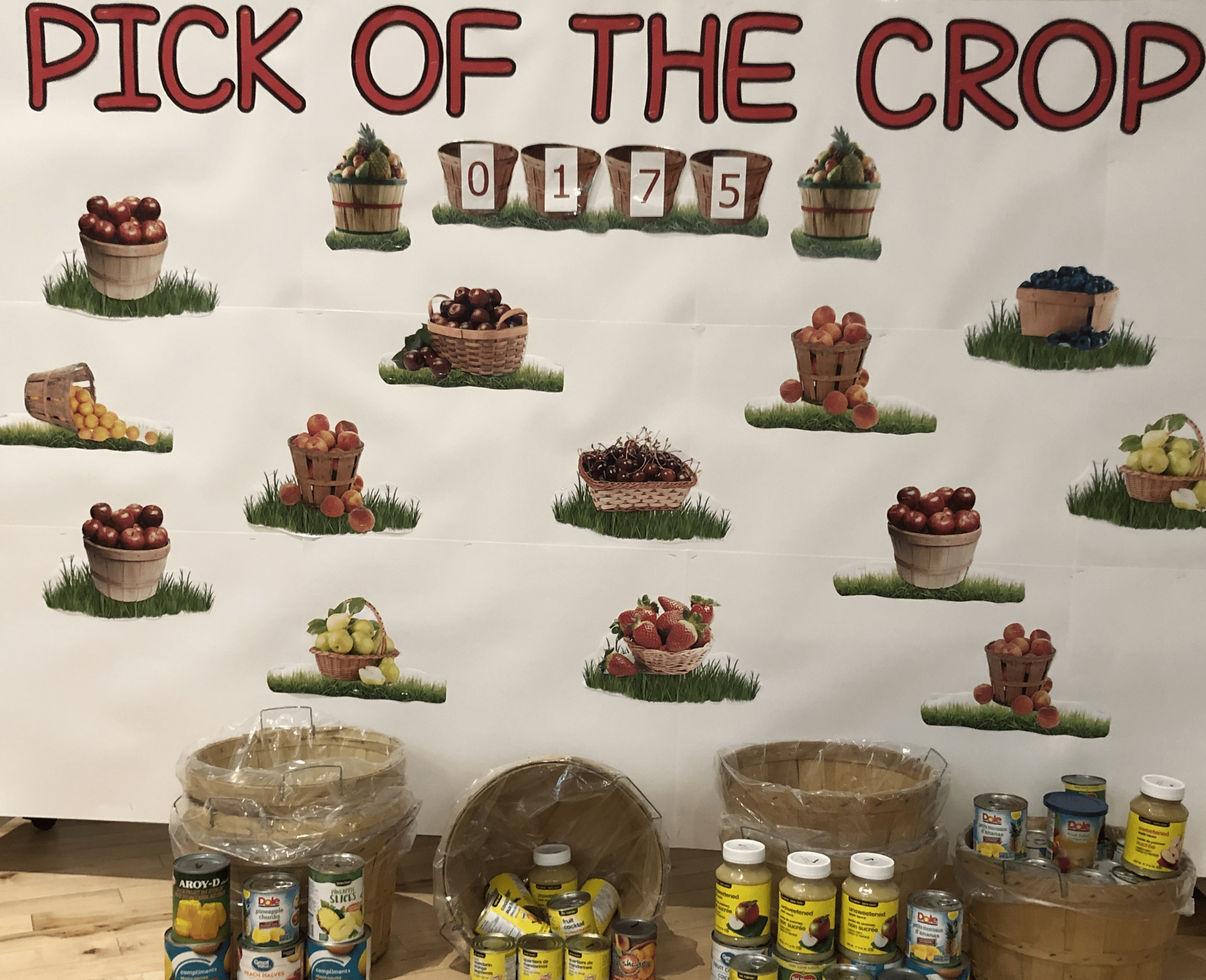 Not a bad harvest this week. Our haul was 149 cans, bringing our total to date up to 175 cans.
Aubrey challenged us to haul in 3,000 cans. We only (sarcasm intended) have 2,825 cans to go. 
Every can we collect helps our friends at the Cambridge Food Bank make a difference in our community.
We can do this, but we need to pick up the pace.
How can you help?
Of course, you can bring a couple of cans of fruit with you to church on Sunday. You can also drop cans off at the church office Tuesdays or Thursdays from 9:30-12:00
You can also send an E-Transfer to office@cpcmail.ca. Please indicate in the comments that this donation is for "Pick of the Crop".