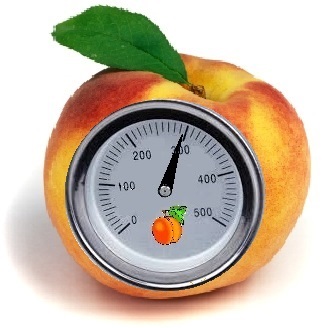 The Pick of the Crop
Another week, another bad peach pun. We brought in 38 cans this week. That brings our total to 297. We've still got a long way to go and a short time to get there. We need to collect 203 cans of peaches over the next 9 weeks. Keep bringing them in. Every can we collect will go to the Cambridge Self Help Food Bank.
And don't forget; if you see a sale on peaches, please post a comment here, send us an email at rachelshome@cpcmail.ca or post your find on Central's Facebook page. You can also tweet your find under the hashtag #peachesforcambridge.
This is what 297 cans of peaches look like.