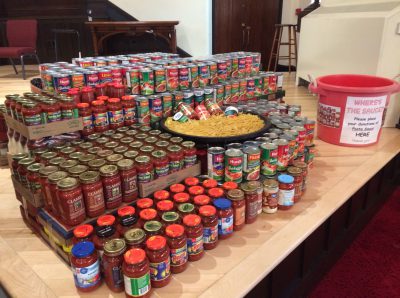 Yes, we didn't quite reach 1,000 this week.
With a collection of 142 cans, we reached 974. Our goal still is 2,500 and yes we can reach pasta that mark.
Remember, every can of sauce we collect, helps our friends at the Cambridge Self Help Food Bank make a difference in our community.
So, keep hunting for bargains, keep posting them on our Facebook page and keep bringing them in on Sundays.