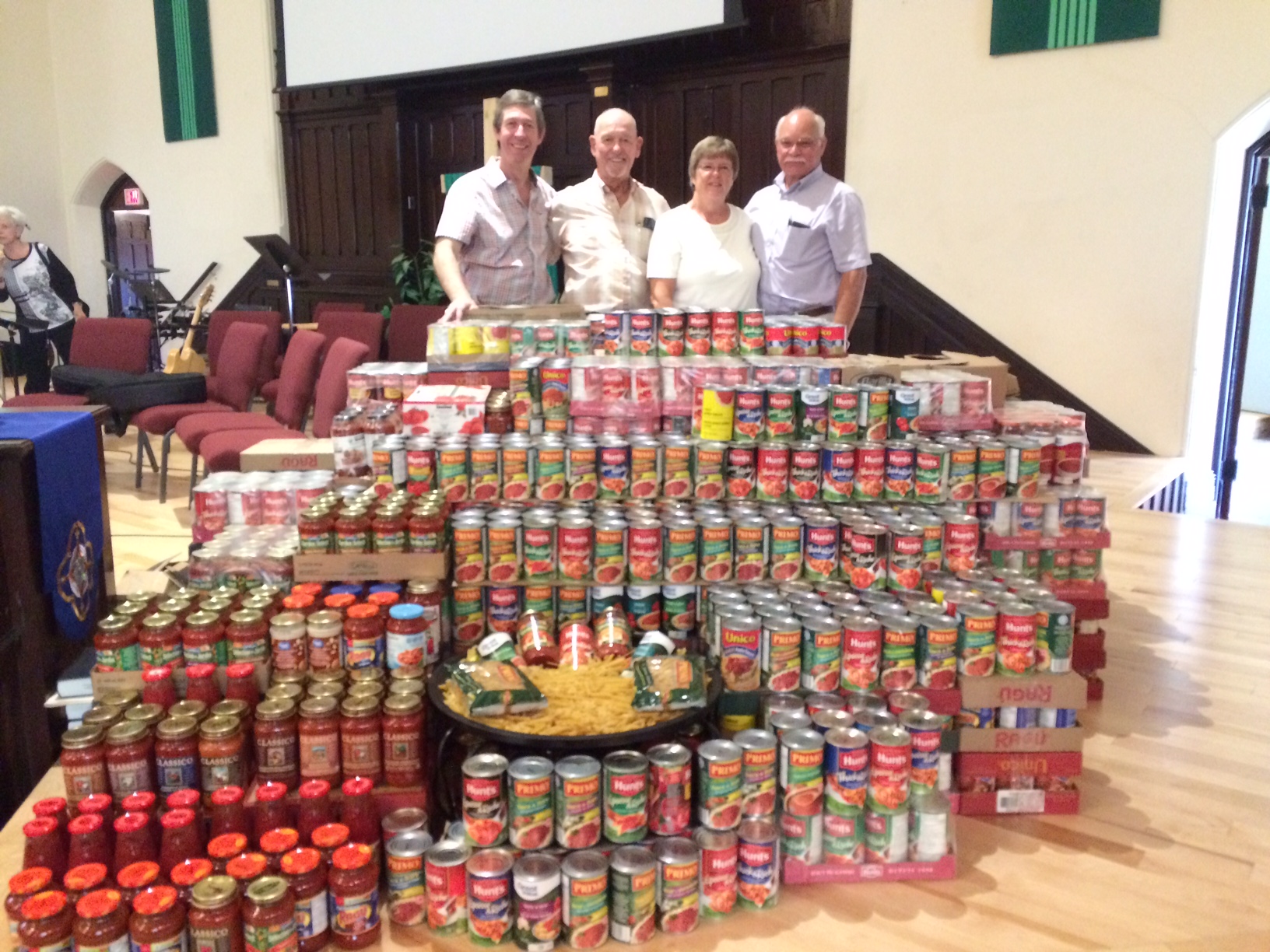 To Everyone who Contributed to our annual Food Drive:
Yes, our summer food drive came to an end this weekend. And yes, with your help, we again blew the lid off our original goal. Our final total was 3,001 cans.
On behalf of the Missions & Outreach team, I would like to extend a grateful thank-you to everyone who contributed. Successes like this can't happen without you. I would also like to extend our thanks to Peter for stirring that pot. His challenge really pushed us over the top.
And finally, a huge thanks to Grace, Henry & Jessica. Over the past few years, our food drive has grown exponentially and they have been there every step of the way: organizing, pushing, shopping, counting and packing. It's has become a massive job and they have made it the success that it is.
This year, our little drive really did grow. Not only did we smash our old record, two more churches came on-board. Wesley United collected pasta and Trillium United collected Baked Beans.
Yes, Trillium, in their first year, had an amazing run and collected an astounding total of more than 3,200 cans. We must extend our hearty congratulations to them. That was an amazing effort.
And of course, the big winner was the community that the Cambridge Self Help Food Bank supports. Our combined efforts brought in approximately 7,000 food items for the Food Bank. That's right! 7,000
The summer months are always tough at the food bank, and shelves are always depleted at this time of year. This will go a very long way to replenish them.
What an amazing way to show God's love in action. This is what faith in action looks like.
On Behalf of the Missions & Outreach Committee
Thank-You
P.S. Don't forget the Food Baskets! Our summer food drive may be over, but the need continues. Each Sunday, we have baskets at the back of the church, where you may drop off non-perishable food items for the Food Bank. Let's make sure we keep filling them!