What is Mike's Lunch Baskett, and why does baskett have two t's.
Mike Baskett was an outreach worker for the Cambridge Self Help Food Bank. This weekly meal was his idea. There were a number of food programs available from Monday to Friday for those who struggled to find enough to eat, but nothing on the weekends.
One Friday evening, after a grueling week on the streets, Mike came back to the office with an idea. Why couldn't the Food Bank be that place where people can find a meal on Saturdays?
The next morning, Mike was found in his apartment, dead from a heart attack. But, his idea lived on. At his funeral, the funds were raised and the basic plan put in place for Mike's Lunch Baskett, a fitting memorial to his contribution to our community.
This was the birth of Mike's Lunch Baskett.
The Cambridge Self Help Food Bank runs Mike's Lunch Baskett every Saturday from 11am-1pm. This is a wonderful opportunity to volunteer in our community. If you are interested, please contact the volunteer coordinator at the Cambridge Self Help Food Bank.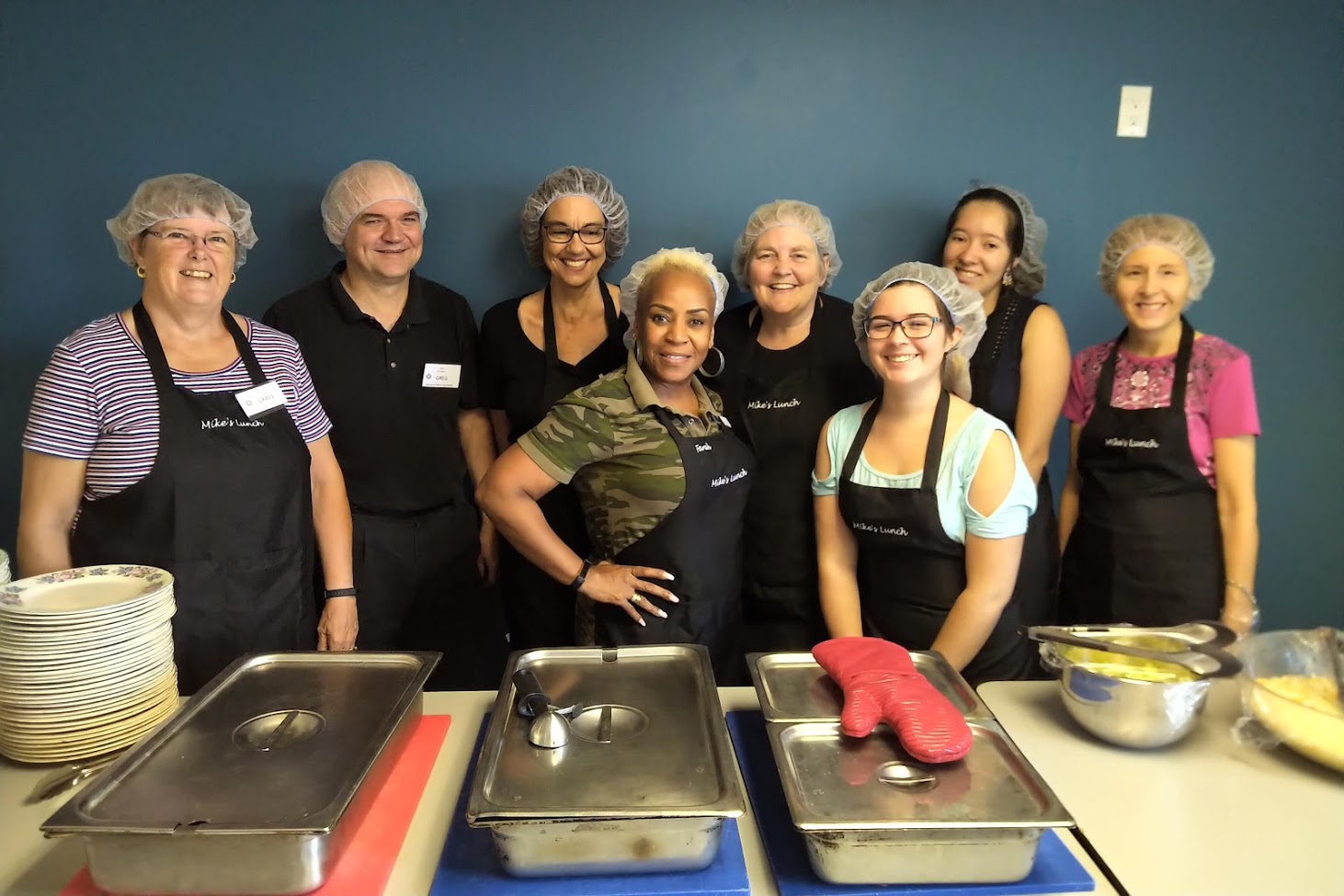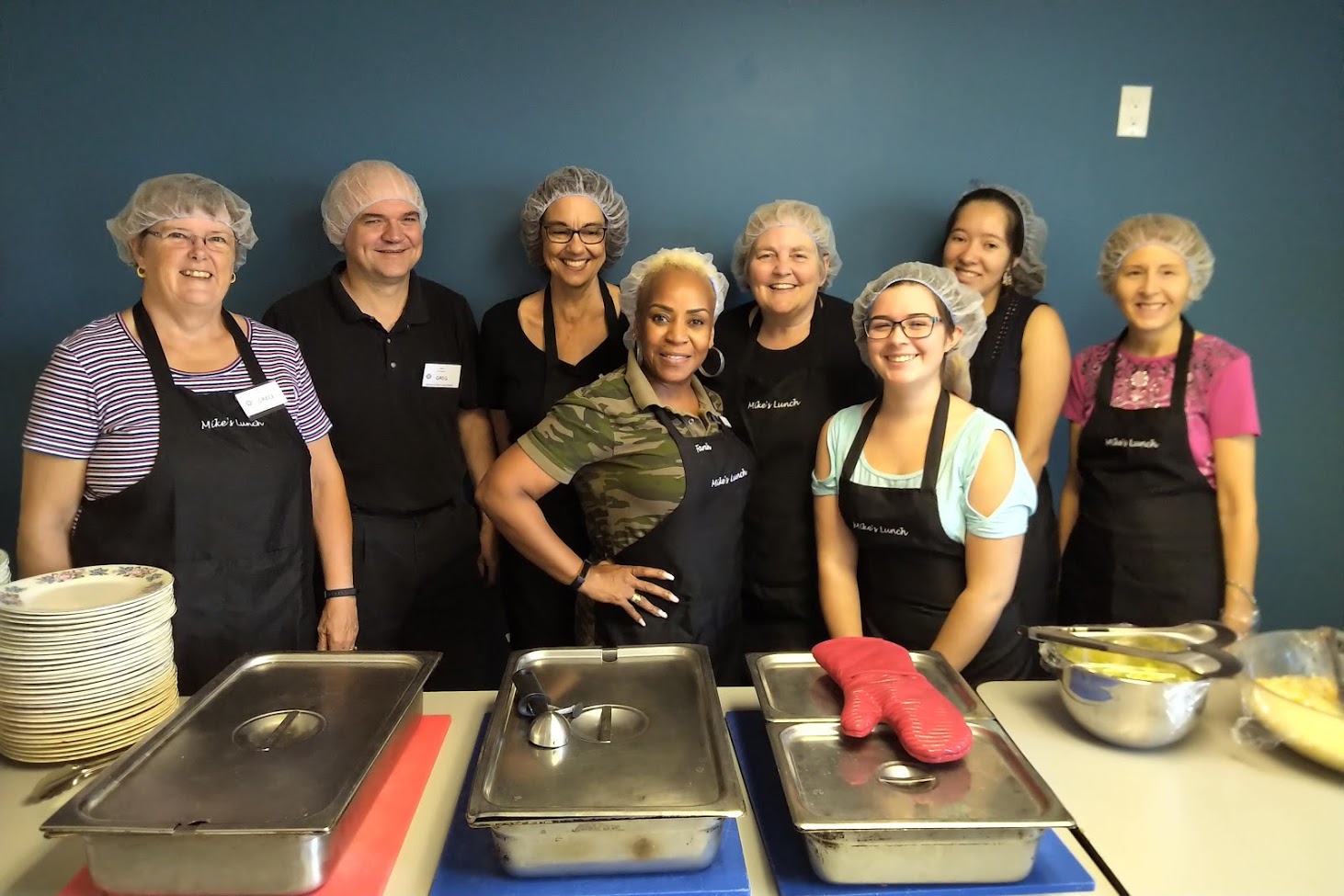 This past Saturday, our team served more than 130 meals. It's scary that the need has become so great, but this is a place where we can start to make a difference.