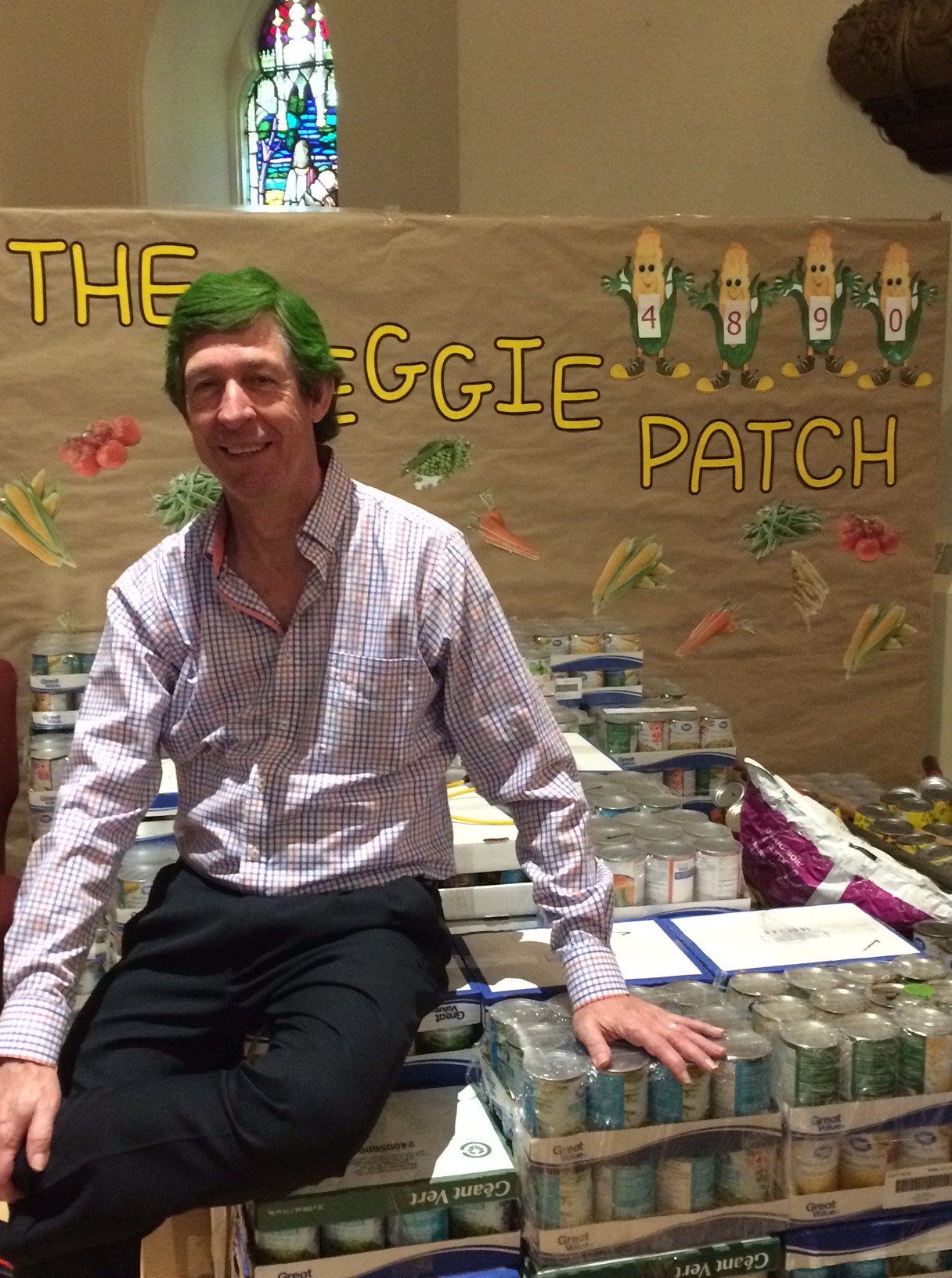 Yes, folks it is hard to be green. Just as Aubrey.
This is it, the final week of our food drive for the Cambridge Self Help Food Bank. And our total to date? 4,890. That's right, we're just 110 cans short of 5,000.
Imagine what this harvest can do. Central, Wesley, Westside and Cedar Hill have collected 8,609 items thus far. This will go a long way to replenishing the shelves at the food bank.
Thank-you to everyone who contributed and a special thank-you to Aubrey for being a good sport and reminding us that serving the Lord can be fun too.