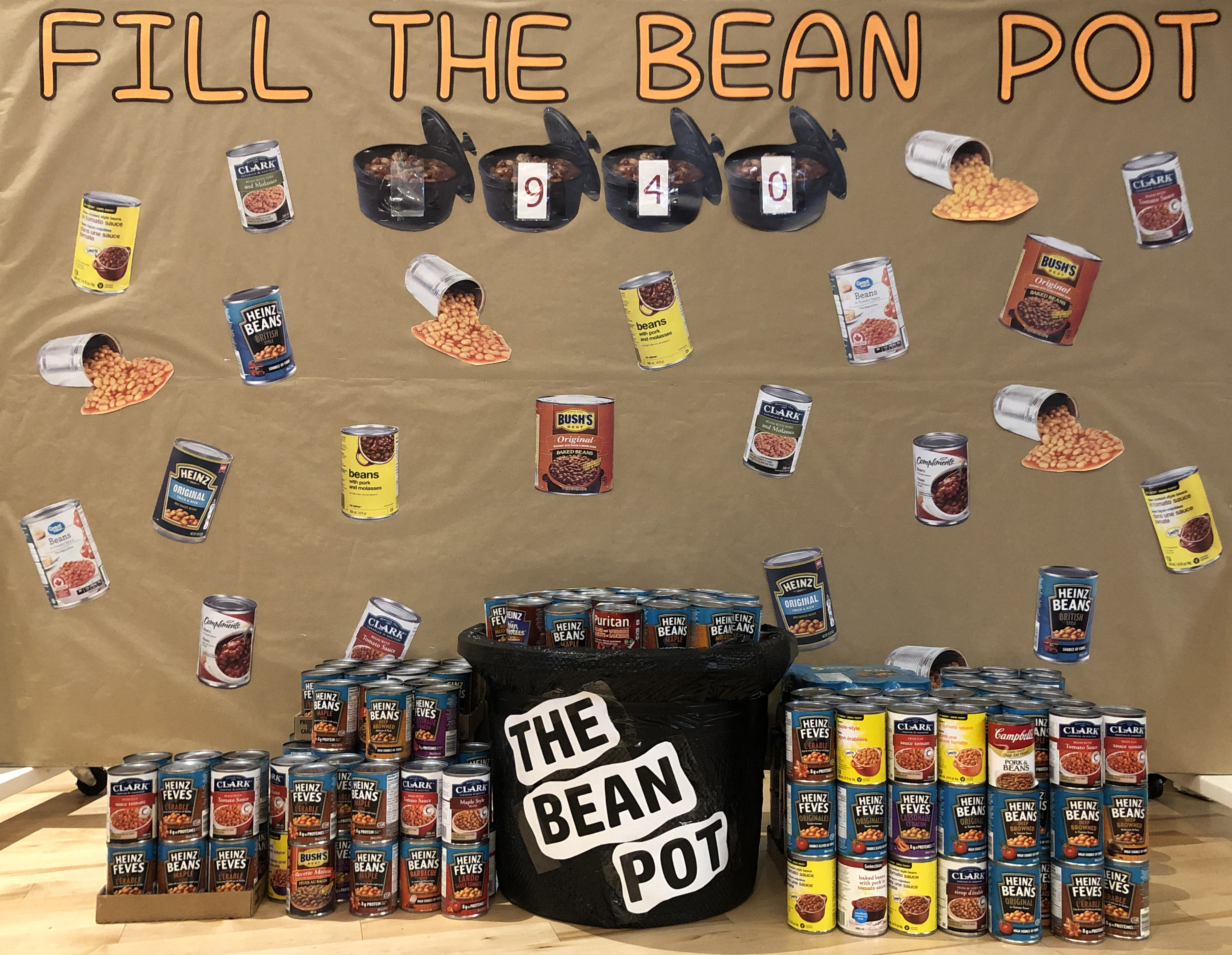 More than 300 cans in a single week. Not bad at all. We still haven't reached the halfway point yet, but our total to date is 940 cans of baked beans.
Every can of baked beens we collect help our friends at the Cambridge Self Help Food Bank support those in our community who struggle with food insecurity.
You can help make sure that no child in our community goes hungry.
There are several ways you can help:
1. You can bring cans with you to church on Sunday.
2. You can e-transfer to office@cpcmail.ca, please add a comment, noting that the donation is for Fill the Bean Pot.
3. You can donate online at CanadaHelps.