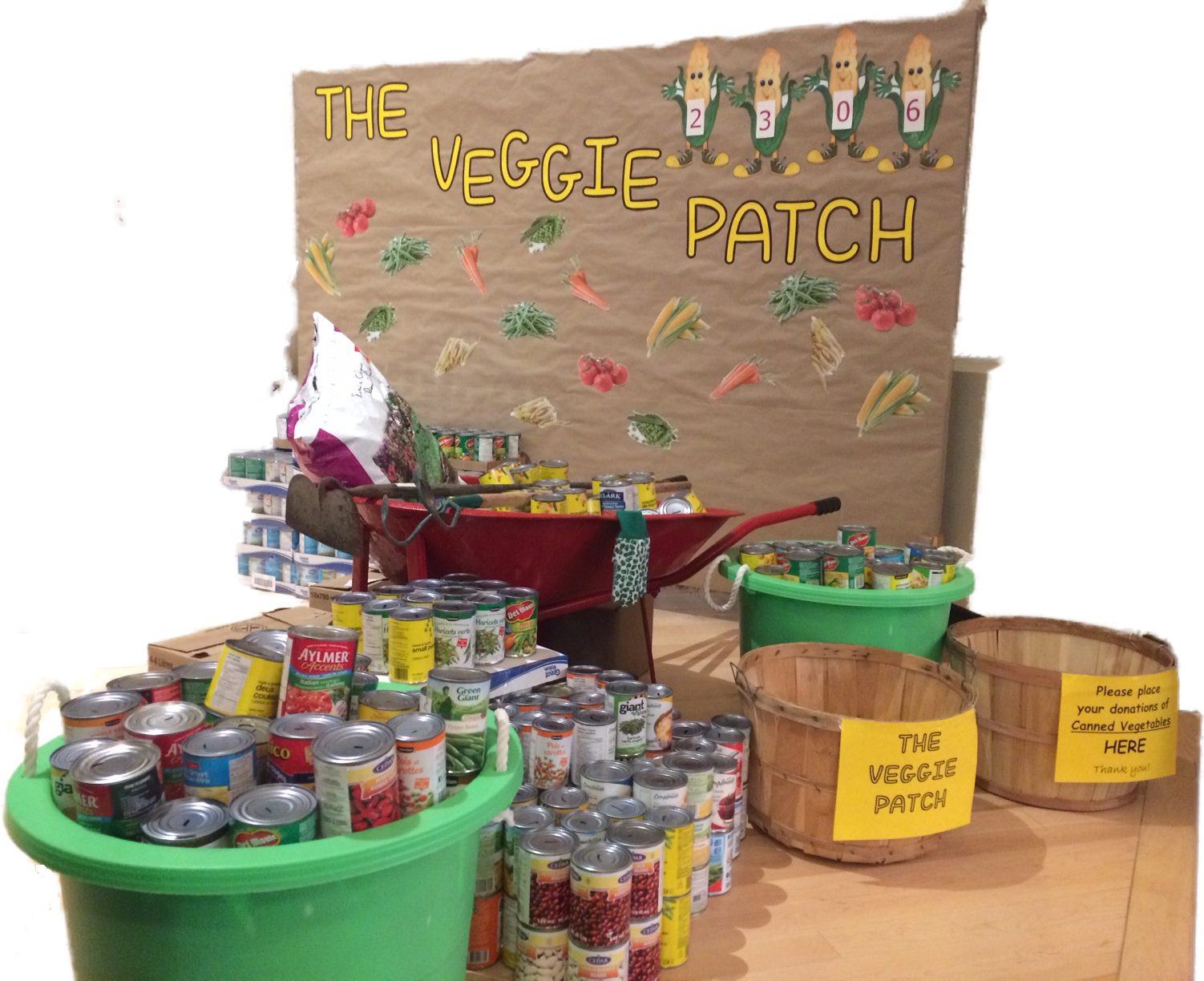 Always be careful what you wish for. With 3,002 cans now very much in sight, Aubrey decided to challenge us to up that goal to 4,000 cans.
Well, Jane decided that we would take the bait, if Aubrey agreed to preach with green spiked hair if we made it. So, there it was, a new crop to beet.
What is our harvest thus far? Well, this week we pulled in a bumper crop of 407 cans to bring our total to date to 2,306. We'll need a spike over the next few weeks to get there, but together we can do it!
On a srious note; our efforts here along with our friends at Trillium United Church, Wesley United Church, Cedar Hill United Church and West-side Presbyterian Church can help the Cambridge Self Help Food Bank make a real difference in the lives of struggling families here in Cambridge.
I know I've told the story before, but I will tell it again. It's a true story.
One Thursday, I was volunteering at the Food Bank. A young woman came in with a little girl in tow. The woman was wearing a uniform. It was a Conestoga College Paramedic in Training uniform. She was putting herself through college and the food she obtained through the food bank was helping her make ends meet. I never did learn the rest of her story, but this was for me a real eye opener. Food can make a difference. She was pulling herself up and she was also preparing herself to make a real difference in our community.
I like to imagine that she graduated, found a job and is building a better future for herself, her family and our community. Who knows, maybe that paramedic who saved your mother's life was this woman. Maybe she is making a real difference in the lives of others, because the Cambridge Self Help Food Bank was there for her. Maybe her young daughter has grown up to be a doctor or a police officer or a teacher or a professor.
Who knows? But, this is what food can do.