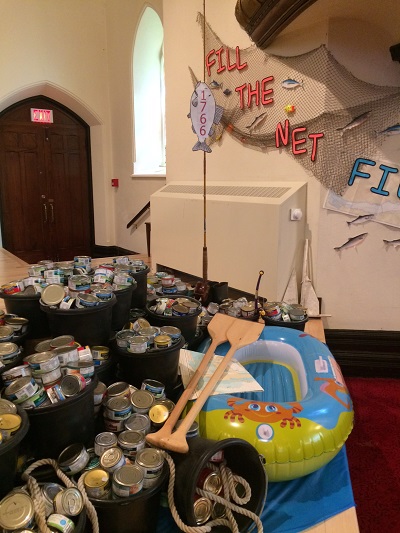 Well folks, we hauled in 197 cans this week. Not a bad catch, but we can do better.
With fishing season almost over, 2,000 cans is within reach next week. And what's our total to date? 1766 cans.
We have three weeks left, so let's keep the momentum going. Remember, every can helps our friends at the Cambridge Self Help Food Bank.