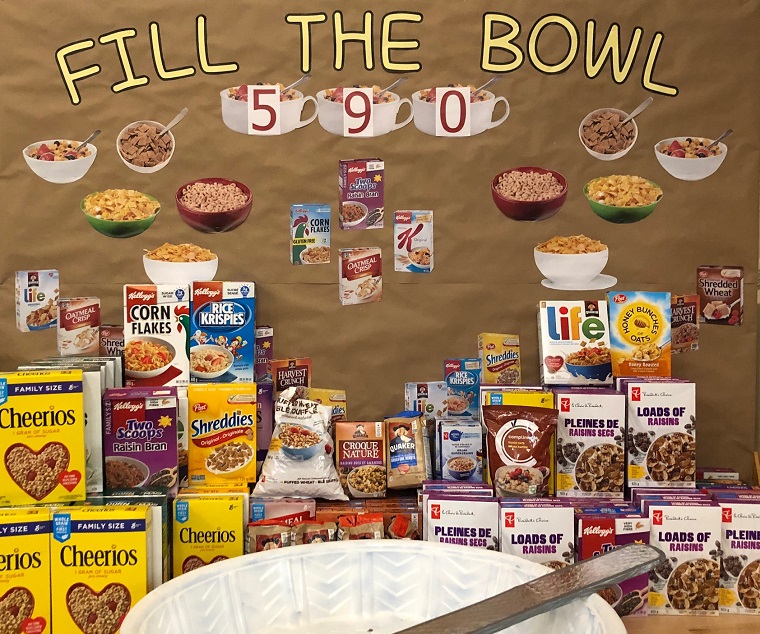 So much for 500 boxes, as of today our total is 590. So, our next goal? Well, let's see how quickly we can get to 1,000.
With your help, we can make sure that a lot of days start with a good nutritious meal. We all know the importance of this to young children. Our cereal drive allows them to grow and become strong and productive members of our community.
Remember, every box we collect goes to help our friends at the Cambridge Self Help Food Bank make a difference in our community.