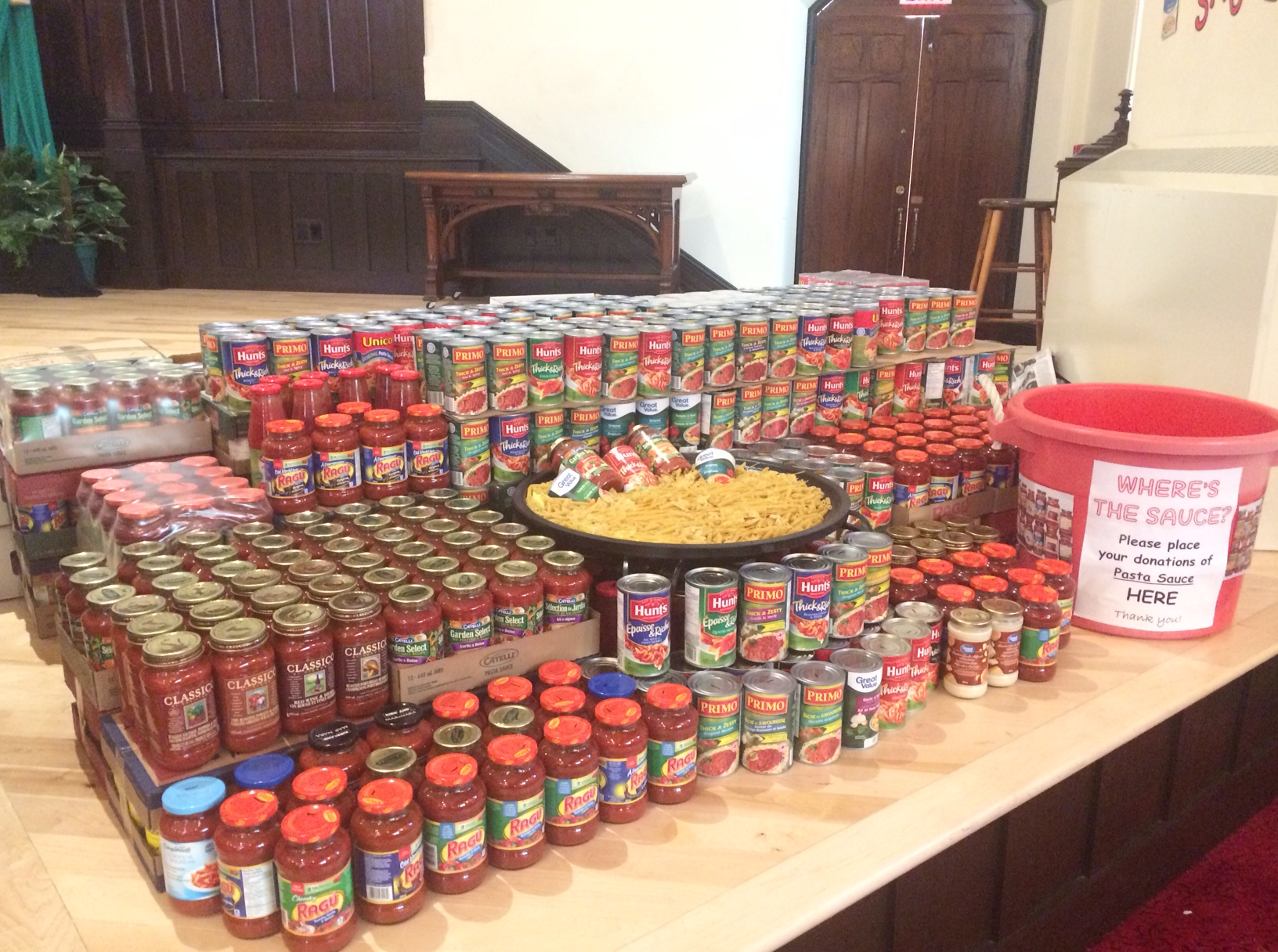 So, Peter's betting that we can't do this and he's said, he'll buy Aubrey lunch if we reach our goal. Aubrey's looking pretty hungry, so let's get him that lunch.
This week, we collected 161 cans. That brings our total to 1,135. Yes, we need to push things a bit, but we can do it. We need to average 227 cans per week. That still is just a bit more than one can per person per week.
Not only will one can per person per week, squeeze out lunch for Aubrey, it will help our friends at the Cambridge Self Help Food Bank make a real difference in our community.
So Central, let's get this done! Let's show Cambridge our heart!