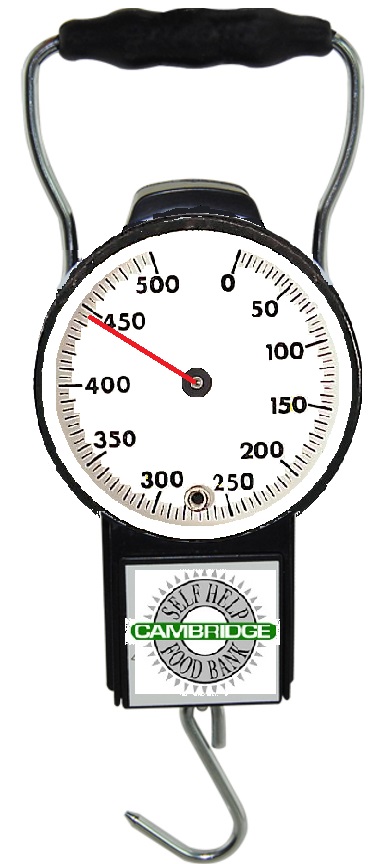 When hauled in our nets and counted our catch, we found that we'd reeled in 86 cans this week; one of our smallest catches thus far. This does push us past our first goal of 500 cans, but if we're going to reach Aubrey's goal, we're going to need much more.
So, don't forget to watch the sales and post your finds on our Facebook page. And don't forget to bring in those cans on Sunday morning. Remember, every can goes to our friends at the Cambridge Self Help Food Bank.
Jesus fed 5,000 with 5 loaves and a couple of fish. Now he's calling on us. If we each just bring a few more cans, we too can get to 5,000, but we all must pull our weight. To reach Aubrey's goal, we must each bring in 20 cans.
We offer many ways to give. You can donate online at Canada Helps and let us do the shopping. Our bargain hunters know how to reel in great deals. You can donate by cash or cheque at the office. Lyanne is there Wednesday to Friday from 9-12. You can put a little extra in your envelope on Sunday morning and mark it for the Fill the Net campaign. Or you can find the bargains yourself and haul in those cans.
Come on Central, let's get going!