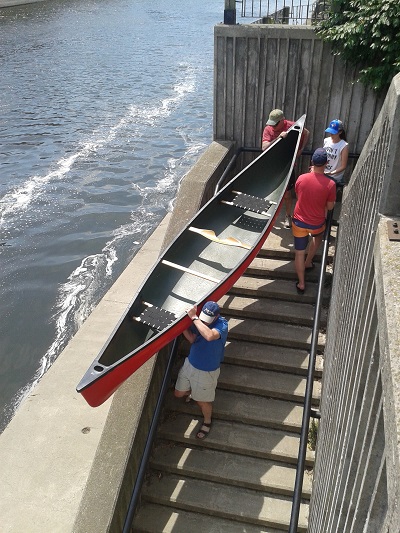 It was hot. It was sunny and it was windy. A perfect day for sailing. Unfortunately, we were canoeing. Oh well, it was a beautiful day nonetheless.
With 13 canoes and kayaks, we paddled from the church to Glen Morris. A good time was had by all and, on behalf of everyone, I'd like to thank Alistair and Scott for organizing the event.
For more pictures, please visit our Facebook page. I will post them as they come in.