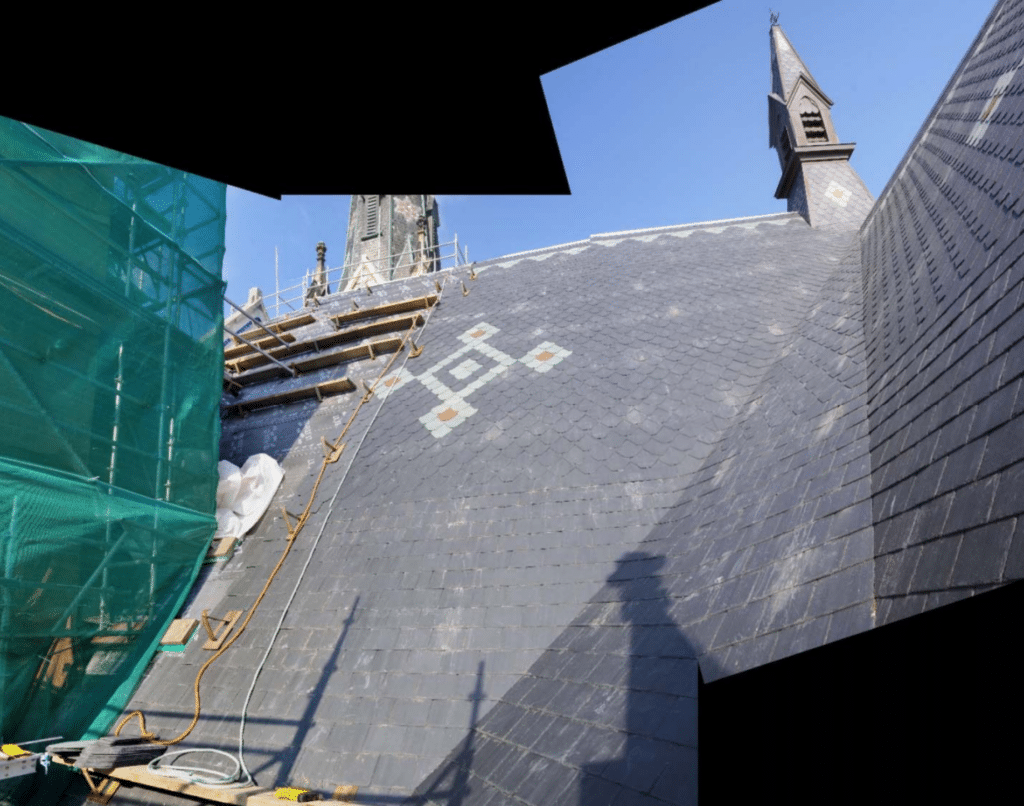 Central Church Roof Slating and Stonework Project Progress Report 
July 30, 2021
The south-west slating and metal flashing is now complete except small sections where the bell tower scaffolding impinges on the slates.  These sections will be completed once the tower scaffolding is removed.
The south-east section of the roof slating has been completed, again with the exception of small sections that have scaffolding blocking the completion of this work.
Rake-out of deteriorated pointing has commenced and repointing has been started on the south walls..  The repointing is a four stage process since only up to 1 cm. so it can cure before another application is made.
The south-east chimney has been repointed and capped since it is no longer functional.
Metal flashing has been installed on ridges and parapets of the finished slate work to eliminate water penetration of the building envelope
Work is progressing on erecting scaffolding to the top of the bell tower..