Roof and Stone Restoration Project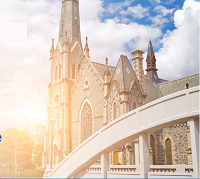 Good news! Roof Tile Management (RTM), the contractor for our restoration project has informed us that they will start work at Central on Monday, March 8 by erecting the required scaffolding to get access to the roof.
As the project continues, we will give you regular updates. To follow the progress of the project, please visit our website.