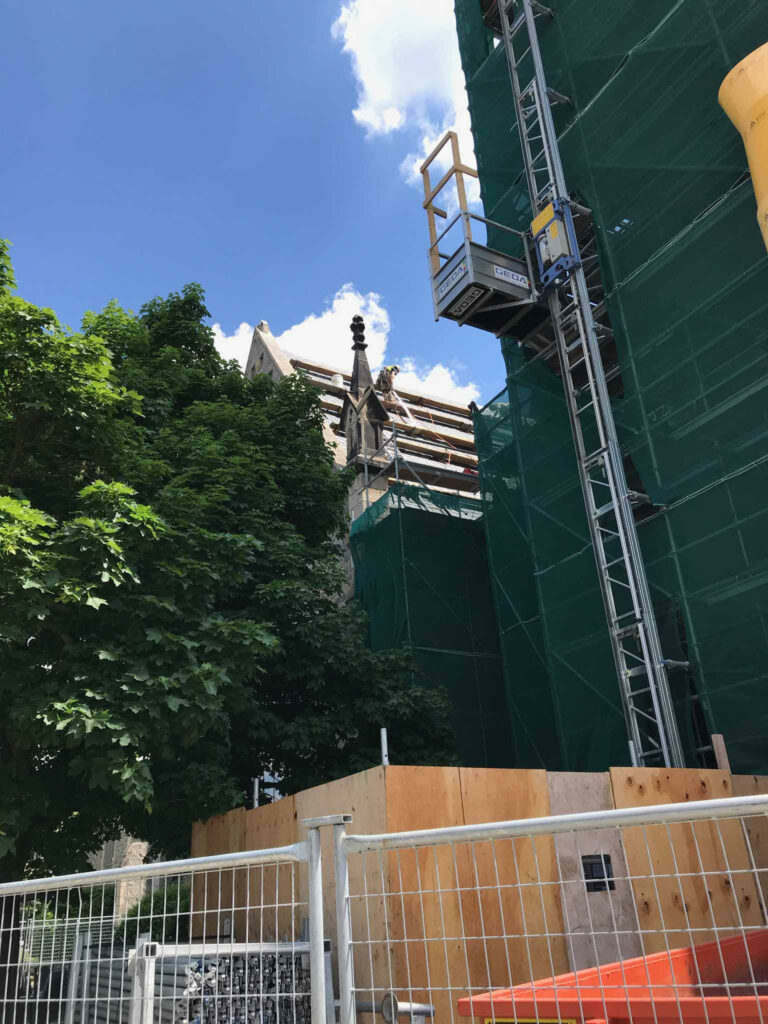 Progress Report
Slate and Stonework Restoration Project
June 1, 2021
The scaffolding has been erected up to the top of the sanctuary ridge.
Slating has been completed for the northwest section of the roof and will continue with the southwest section.
Stonework restoration on the southeast chimney will start on Thursday on June 3 and should be completed within two weeks. Since this chimney has not been used for decades, it will be capped with copper to prevent water penetration to the interior of the church.