Central has been closed due to the lockdown. Of course, no one is certain exactly how long this will last, but if things go according to the current government plan, we anticipate re-opening for in person services on sometime in February .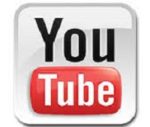 We will continue our online services throughout the closure and we will keep you posted on the status of the closure on our website, social media and through email.
There is a light at the end of this tunnel. Our Lord has given our scientists the wisdom and the skills to create vaccines that will, God willing, bring this to an end.
The day will come, when we can all gather together, smile, laugh, talk, sing and hug. In the meantime, rest assured that Central will still be here for you. If you're struggling, if you have prayer requests, please don't hesitate to contact us at prayer@cpcmail.ca. If you have other requests, please contact us at office@cpcmail.ca
Blessings