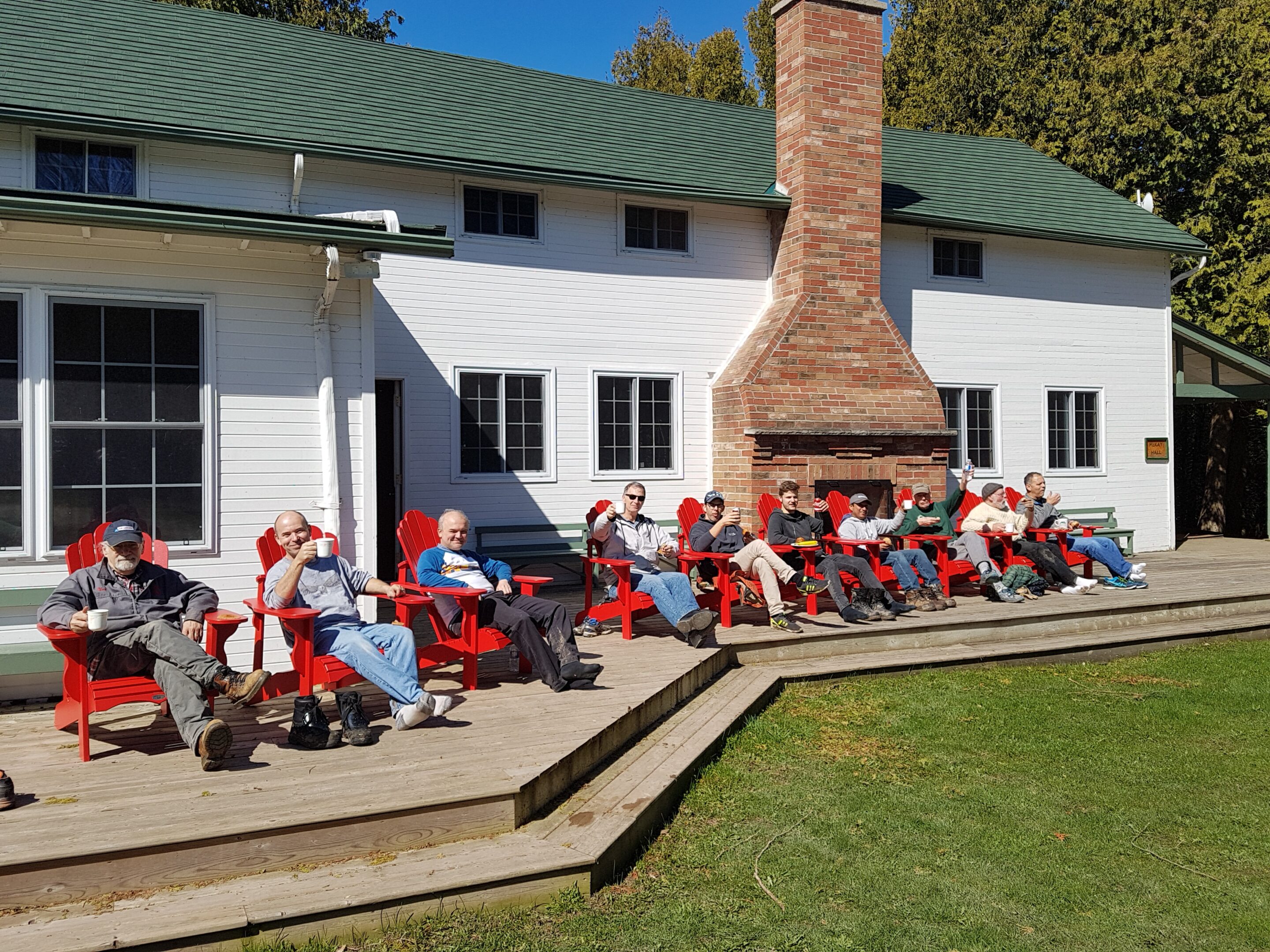 Yes, attendance was a bit sparse at church on Sunday. That's what happens when the Rugged Hands Ministry heads off to Camp Kintail for the weekend. 21 men from the congregation participated in this semi-annual retreat and work weekend.
Here are just a few of the highlights:
Neil led the music ministry at our Sunday morning service. With guitars and drums, the music was very moving.
Terry led our Sunday morning service with a message about freedom.
On Saturday night, Steven shared the story of his journey to Christ
Of course, we accomplished a long list of tasks to prepare the camp for summer. And we had fun doing it.
And of course, with Steven & Ed cooking the meals, we ate like Kings.
Friday and Saturday night were times for fellowship.
Camp Kintail is a Children's Summer Camp on the shores of Lake Huron. Operated by the Presbyterian Church in Canada, it offers a safe and supportive environment for children to learn about themselves and build a future based on the solid foundation of a close relationship with Jesus Christ. The work we do helps manage the cost and ensure that as many children as possible get an opportunity to experience camp.
With the warm and friendly welcome we received from the staff, it was another wonderful weekend, in a beautiful little slice of God's creation. The sunset was magnificent and the weather perfect. It was another great weekend by the lake.