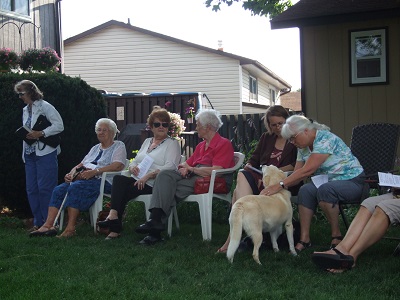 The Whistance's graciously shared their garden for an evening service on Sunday.
Though pretty much a spur of the moment event, it was well attended with almost 40 people sharing an evening of worship, song and fellowship. The beautiful warm evening weather and Doug and Marion's beautiful backyard garden, made for a wonderful setting. Brad shared his amazing gifts on the keyboard as we filled the evening air with hymns and song.
Thank-you Doug and Marion for opening your home and sharing your gardens.
[metaslider id=15363]