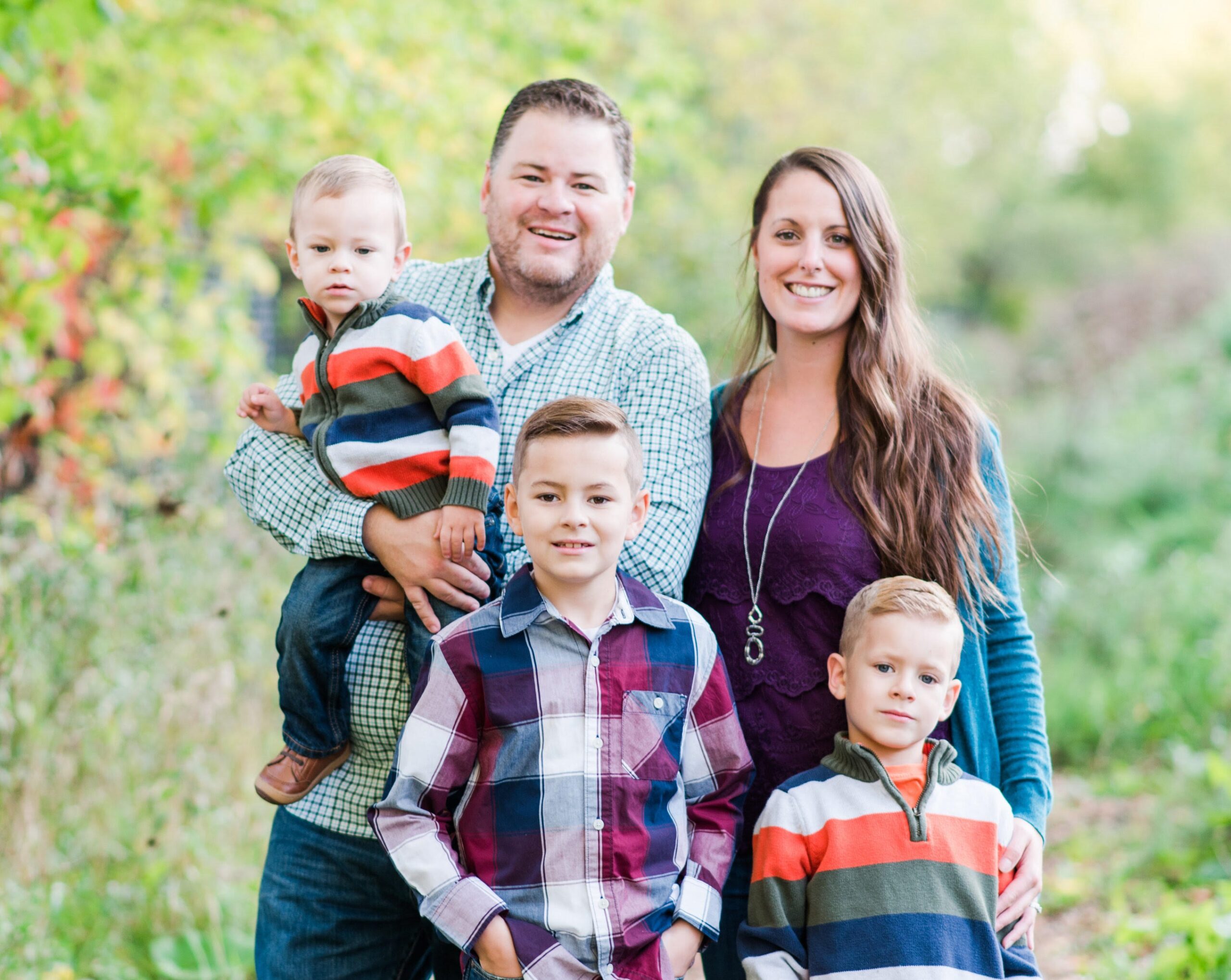 Tim and his wife Stacey and their three sons, Joshua (10), Noah (7) and Caleb (2) will be joining us in July at Central!  Tim is excited to begin serving among us as our Family Pastor.  Tim and Stacey have been married for almost twelve years after meeting at Heritage College.  Tim completed a Bachelor of Religious Studies and a Master of Divinity while attending and serving at Heritage College and Seminary.  Tim and Stacey have always had a deep desire to equip and serve the church together.
Tim comes to us from Heritage College and Seminary where he held the position of Dean of Student Services and Director of Field Education.  He has also served for 12 years at Christian Horizons and holds a DSW Certificate from Loyalist College.  Tim is currently serving as the chairman of the board at Cambridge Christian School.  Tim loves being outside sitting on the porch with a tea and a great book, canoeing, gardening and road hockey with his boys.
Tim believes that the church is where families prosper and grow and that through families; the church grows and is strengthened by God's grace. He is a facilitator and desires to equip families to lead in their homes, communities, and the church for the glory of God.  He loves to build leadership teams to develop and support children and youth in their journey of faith. Tim's passion for his chosen life's work and his enthusiasm for this ministry are evident in every interaction. Tim fervently believes that the local church is where people grow and learn to serve God together.  He notes: "I am committed to using the gifts that God has given me including teaching, shepherding, and encouragement to partner in growing a strong, vibrant, and deep community of people prepared to serve Christ with their lives."
Please welcome Tim and his family into our Central family and reach out to make them feel at home.