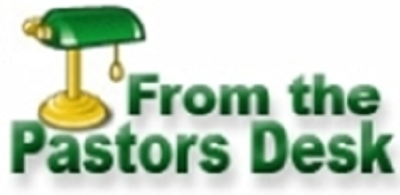 It is hard to believe, that as I write this email to you it has already been a month since we have had to close the church. It still is hard for me to walk into the sanctuary and see all the pews empty when the service starts. But as the Word says: "This too shall pass."
Worship – Livestream
We had a wonderful although quiet Holy week. How amazing that we could still share communion with one another even though we were all in our own homes. We will continue to stream the Sunday morning worship services. We are trying different things so please bear with us during this time. We have purchased another Webcam that will improve the picture quality, we are not sure when it will arrive. In the meantime, we are also trying other options as well as the possibility of adding music to the stream.
Please feel free to share the link with your friends and family.
To watch the livestream at 10am on Sunday just go to the website and click on the YouTube link in the top left-hand corner.
Just a reminder that I post a Podcast for you on the Website every Tuesday. You will find it on the Home page under Podcasts.
Ministries
There are links to all the ministries on the website or you can leave a message at the office if you need help with anything.
If you need to connect with Kerri regarding Family Ministries her email is:
kerri@cpcmail.ca
For anything regarding Senior Youth, Christine's email is: christine@cpcmail.ca
Kassidy is available for anything regarding Junior youth at: kassidy@cpcmail.ca
Just a reminder that we have a whole team of volunteers that can help with any needs. The best way to connect is to send an email to the office (office@cpcmail.ca) or to leave a message on the answering machine (519-623-1080).
Roof & Window Projects
Despite the pandemic we are continuing our planning for the roof and window projects. Right now we are in the process of setting up a fundraising committee as well as a steering committee for the roof and the windows. If you are interested in becoming a part of that, please let us know by sending an email to the office (office@cpcmail.ca). Someone will contact you with further details.`
Management
The management Team of the session (leadership) meets weekly on a Tuesday evening via Zoom. If there is anything you want us to discuss or any suggestions you may have, please feel free to send an email to our Clerk of Session at (session@cpcmail.ca).
Thank you again for your amazing faithfulness in giving to the church despite your own needs. As a leadership we are humbled by your commitment. We find that quite a few people donate through Canada Helps and that is fine. However, there is a cost to that. The easiest way to make donations is by e-transfer (it is free). The church is set-up for automatic e-transfers so you do not need a password. If you have any questions regarding this, please feel free to contact Debbie in the office.
A few things to do (just for fun)
 Take a walk every day
 Laugh often
 Eat lots of good fresh fruit
 Listen to good music
 If they live with you, hug your loved ones often and tell them that you love them
 Drink lots of water
 Live with joy and thanksgiving
 Live close to the Lord
 Pray and read your Bible every day
God bless,
Aubrey