June 4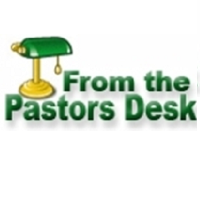 Hasn't it been wonderful to feel and see the sun so much lately. I think we all needed a bit that, it reminds me of an old Beatle's song: "Here comes the sun, here comes the sun and I say it's all right." (If you feel like listening to the song click here).
All the staff and elders are still working hard to keep the work of the church and the ministries going. Thank you to all of you. Thank you as well to people who just pick up the phone and make a phone call to someone else in the congregation. It is so precious in these times of physical distancing. Please continue to do that. There are folks who have been blessing other people with little care packages and other kind gestures. What a blessing you are!
As I mentioned before, there are people who do not have access to the internet. We have a wonderful team of volunteers that transcribe the messages and the podcasts for them and another group who kindly delivers these packages. If you would like to get involved in this project please contact Lynda Pinnington at session@cpcmail.ca.
The elders will be calling everyone in the congregation again in the next couple of weeks. If you have any pastoral needs or need help with anything else, please tell them about that so we can help. You can also call the office and leave a message (519-623-1080) or send an email to office@cpcmail.ca.
The session has appointed a team to work on a plan for re-opening the building so we can be ready when we are given the go ahead from the government. We are not opening anything yet; we are just being pro-active. We will keep you updated.
Worship – Online
To watch the livestream at 10am on Sunday just go to the website and click on the YouTube link in the top left-hand corner. Or click here.
Online Greeters needed!
Those of you who join us for the live chat will know that we have greeters that welcome you, every week. We need a few more volunteers to help with that. If you would like to be one of the online greeters please contact Greg Gowing at centralchurchcambridge@gmail.com.
You can also watch the service on Facebook. Just a reminder the premiere on Facebook is at 11am. Click here for the link to our Facebook page.
You will find the weekly Podcast on the Home page under Podcasts. Click here for the link to this week's Podcast.
Ministries
There are links to all the ministries on the website or you can leave a message at the office if you need help with anything.
If you have specific prayer requests please email the Prayer ministry at prayer@cpcmail.ca.
Summer programs
Families, watch this spot for information on our upcoming summer programs. We are very excited about that.
Zoom coffee time – This Sunday (June 7th)
We are planning a Zoom coffee time after the service this week. Please join us after the service, Carolyn Witzke will be the host. It is an opportunity to connect with others and see a few familiar faces again. The link to join us is posted below. It will also be available on the 10am livestream page on YouTube.
Join Zoom Meeting
https://us02web.zoom.us/j/6582246557
Romans 8:31-32, 35-39
31…If God is for us, who can be against us? 32 He who did not spare his own Son, but gave him up for us all—how will he not also, along with him, graciously give us all things?
35 Who shall separate us from the love of Christ? Shall trouble or hardship or persecution or famine or nakedness or danger or sword? 36 As it is written:
"For your sake we face death all day long;
we are considered as sheep to be slaughtered."
37 No, in all these things we are more than conquerors through him who loved us. 38 For I am convinced that neither death nor life, neither angels nor demons, neither the present nor the future, nor any powers, 39 neither height nor depth, nor anything else in all creation, will be able to separate us from the love of God that is in Christ Jesus our Lord.
God bless,
Aubrey