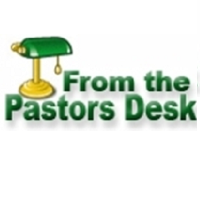 May 7,2020
Welcome again to our weekly check-in with each other. Someone said, the other day, that it seems this email has taken the place of the bulletin. In a sense it is true, but it is a little more than just a bulletin. I hope it helps everyone to at least experience a bit of community and connection in a time of physical distancing.
This past week has been a difficult week for many folks. I think reality is setting in that this is not something that is going to be over and done in no time. We are all asking questions about the future and how things are going to look. Ministry leaders are asking, how do we renew our ministries to reflect the reality of what we are dealing with? Please pray for all our ministry leaders every day.
Here is an interesting and thought-provoking article on how we prepare the church for the future. To read it click here:
Just know that we (the church as a body and the leaders) are there for you. If you need someone to talk to just let us know and we will make sure you get a call. Call the office or send an email. We are all in this together.
Worship – Livestream
I thank the Lord that we are still able to connect with each other in this way. Because we do a livestream there is a chat stream available. Many of you have started using this to connect with others watching the livestream. If you haven't tried this yet, maybe this coming Sunday is a good time to check it out.
Thank you again to the whole team who makes all this possible. It is a team effort that takes a lot of work and planning. Thank you to the folks who do the technical work, video, sound, livestream, website, you are amazing. Thank you to our praise team, they are not physically in the building at all right now. All the work is done in their individual homes. Once everyone has done their piece the editing team puts all the various parts together and then the words are added before it is sent off to Greg for the livestream. All this has to happen before Friday every week. This takes hours of extremely challenging work. Thank you very much to each and everyone of you.
Just a reminder, as I said last week, we are not trying to put together a production. This is a wonderful outreach tool, to get the Good News of Jesus Christ into the world. We all do our best, with the tools we have to our disposal.
To watch the livestream at 10am on Sunday just go to the website and click on the YouTube link in the top left-hand corner.
You will find the weekly Podcast on the Home page under Podcasts. Click here for the link to this week's Podcast.
Serving opportunities
Thank you to the folks who responded to our request to help transcribe the Podcasts and Sermons for the folks who do not have access to the internet. The first mailing will be going out this coming week.
There is a weekly women's Bible study that runs on Zoom every Friday. If you want to connect to that please send Carolyn Witzke and email and she will send you the link. Her email is womensbiblestudy@cpcmail.ca
Your weekly reminder that we have a whole team of volunteers that can help with any needs. The best way to connect is to send an email to the office (office@cpcmail.ca) or to leave a message on the answering machine (519-623-1080).
Ministries
There are links to all the ministries on the website or you can leave a message at the office if you need help with anything.
A word of encouragement from Paul:
7 We now have this light shining in our hearts, but we ourselves are like fragile clay jars containing this great treasure. This makes it clear that our great power is from God, not from ourselves.
8 We are pressed on every side by troubles, but we are not crushed. We are perplexed, but not driven to despair. 9 We are hunted down, but never abandoned by God. We get knocked down, but we are not destroyed. 10 Through suffering, our bodies continue to share in the death of Jesus so that the life of Jesus may also be seen in our bodies. [2 Corinthians 4:7-10 (NLT)]
God bless,
Aubrey