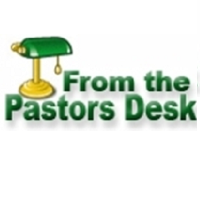 July 9
I hope you are all enjoying this amazing weather. We have some interesting news for you about summer ministries, please read Kerri's report below.
Worship – Online
The online services will continue throughout the summer and after re-opening.
To watch the livestream at 10am on Sunday just go to the website and click on the YouTube link in the top left-hand corner. Or click here.
You can also watch the service on Facebook, which now is also at 10am. Click here for the link to our Facebook page.
Exciting news from our Family and Youth Ministries (From Kerri)
Summer Students:
We are excited to welcome 7 summer students to Central this year. Due to Covid-19, this job will be quite different than in previous years. Students will be working 15 hours per week during the summer months, and up to a maximum of 10 hours per week from September-December. Under the supervision of Kassidy, students are working in the church building Tuesdays and Thursdays. Work will also be assigned to be completed at home to make up the remainder of the 15 hours.
VBS:
Students are diving into getting everything ready to go. Included in the kits for families:
Worship Music Videos by our summer students
Daily Bible Lesson Videos by Orange
Crafts
Games
Camp Shirts and Prizes
I am especially excited about our Missions component for the Summer. Elsie and Greg have put together an idea for families and children to raise funds for the purchase of food for Lesotho. This will be included in our VBS and with the Summer Kids Kits. More details on this project as the summer progresses.
One of our students has the unique and exciting opportunity to do the VBS live with a small group of children at home. This will be carried out under Christine's supervision. Please join us in praying that this will be a meaningful and spiritually impactful experience for these children who don't otherwise have the opportunity to come to church.
Summer Kids Kits:
Here's a list of what the summer students came up with! They are tasked with preparing an activity or two connected to the theme they chose. They will also get creative and include some type of devotional or spiritual tie-in with their kit.
Week of July 13: Pippi Longstockings Book Club
Week of July 20: Lego Stop Motion Video Making
Week of August 3: Superheroes
Week of August 10: Arts and Crafts
Week of August 17: Soccer
Week of August 24: Edible Craft
Things are coming to life again around the church building! We are socially distancing, washing our hands a lot, but most of all, having fun planning together to create meaningful and fun experiences for children over the summer. We're doing familiar things, but in new ways. It's challenging to think outside the box, but I am encouraged by what the students are already coming up with in just a few short days.
A paraphrase on Psalm 121 for the world in which we live.
"I lift up my eyes to the mountains— where does my help come from?"
I look up to the mountain that so quietly and imperceptibly entered my world. The mountain that hides in people's greetings and touch and being. The mountain that leaves fingerprints all over the shopping carts trying to empty the stores. The mountain that gathers fear and uncertainty in hearts. The mountain that guards the doors of hospitals and senior's homes preventing people from visiting their loved ones. The mountain that single-handedly brought the whole world's economy to a stop. The mountain that closed schools and sits laughing at the doors of my church. The mountain that closes businesses and leaves families without food. The mountain that locks us down like prisoners in our homes. I look up to the mountain that so quietly and imperceptibly entered my world and I ask, who will help me get past this mountain?
"My help comes from the Lord, the Maker of heaven and earth."
My help comes from the One who wakes the sun every morning and who tells the moon when to go to sleep. My help comes from Him who draws a line in the sand for the ocean and who tells the waves where to break. My help comes from the one who balances the mountains in the palms of His hands and who gives the swallow the strength it needs when it's time to migrate. My help comes from the one who makes me as surefooted as a deer, able to walk upon the high places. My help comes from him who knows my name, who knows the uncertainty and the anguish of my heart, who knows where I live and where I hide. My help comes from Him who made heaven and earth and me with so much care and love.
He stops the planes and boats so the earth can breathe again. He stops the clocks so people can learn how to "be" and not just how to "do". He gathers people in their homes again and reminds them that they are a family. He stops the rush and the routine and changes it into laughter playing games around the table. He teaches people to look each other in the eye again and to talk to each other, really talk. He takes his church to people's homes, so everyone can hear His Word, not just on a Sunday but everyday. He carries the message of hope quietly from one home to another. He teaches families to pray and read their Bible together again. He holds those who are overwhelmed by the mountain in his arms and reminds them that he will never let go of them. He told us that we will not always have it easy in this world. But he promised that he would be with us, today, tomorrow and until he comes to take us home to be with him.
I look up to the mountain that so quietly and imperceptibly entered my world, and I ask, who will help me get past this mountain? My help is from the Lord, both now and forever more.
God bless,
Aubrey