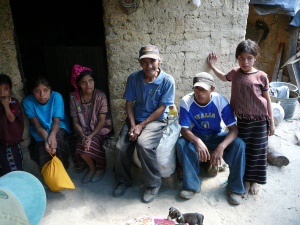 Alehandro has returned from Guatemala.
The Men's Breakfast Club will have its monthly breakfast on Saturday March 15th. In co-operation with the Rugged Hands Ministry, we have invited Alehandro to be our guest speaker. The story of his mission to plant a church in his home town of Cubulco, promises to be very uplifting.
Please join us for breakfast. If you're new to Central, Knox or Westside this is a wonderful opportunity to get to know the men of our congregations.