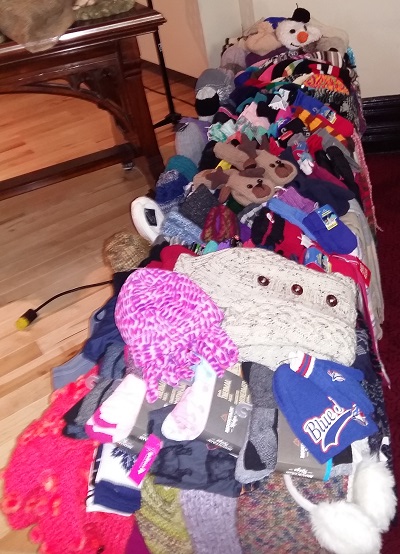 It's still not too late to give to the mitten tree.
The weather is going to turn cold again and our friends on the street need mitts and tuques, scarves and boots.  The extreme cold we've had this winter can be deadly. So, Central let's make a difference! Let's fill that tree again!
All of our collections will support our friends at the Cambridge Self Help Food Bank.
If you're not a shopper, you can still support our drive by donating through Canada Helps