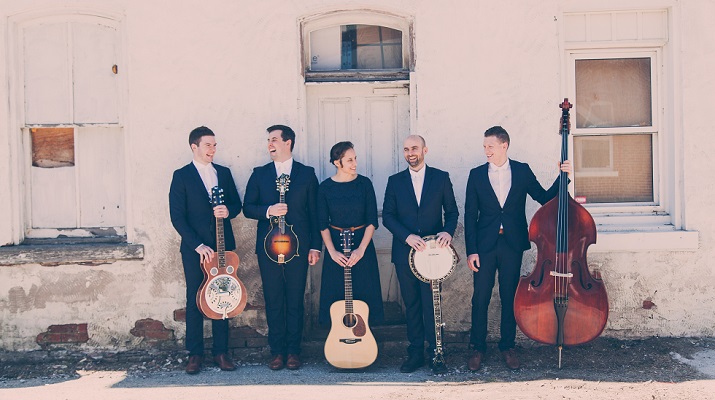 Central's Missions & Outreach Committee is pleased to announce that Rescue Junction will be performing at Central on May 14th @ 7:00pm. Tickets $15/Person in advance. $20/Person at the door. Proceeds from the evening will support the Cambridge Self Help Food Bank.
Tickets are available at the office, Monday-Friday 9-5, in the church hall between services on Sunday mornings or by ordering online at http://www.canadahelps.org/en/charities/131654493RR0001-central-presbyterian-church/events/rescue-junction-in-concert
Rescue Junction is an award winning Canadian bluegrass band based out of Millbank, Ontario and has been travelling and singing together since 2009. This well-known gospel-bluegrass group combines a plethora of musical tastes with their passion for bluegrass resulting in a unique, refreshing style. From gospel quartet numbers to traditional and contemporary bluegrass to original songs by Kaitlyn, audiences can expect an exhilarating time with the band.
Performing mostly throughout their home province of Ontario along with some traveling to the US, Rescue Junction has been fortunate to play at many kinds of venues including churches, parks, community centres, auditoriums, and the bluegrass festival circuit.
Having received numerous nominations at the Central Canada Bluegrass Music Awards, including Album of the Year for "On Any Road," Rescue Junction has been honoured with awards for Most Promising Group (2013) and Gospel Group (2014). While it is a privilege to represent Canadian Bluegrass and meet many new friends and bands from across the US and Canada, the goal of every Rescue Junction member is to glorify God through music and to share the love of Christ with everyone they can.