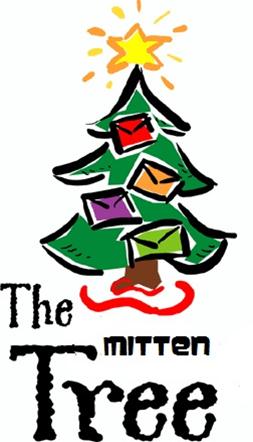 We will have a Christmas tree set up in the hall once again to collect new mittens, scarves and hats for children in our community in need. New this year we are also collecting HOODIES for youth. We consulted the Food Bank who will distribute the items and were told that both newly purchased and "home-made" items would be happily received.
Please help us fill the tree!
For those who find it more convenient to donate money rather than shop there will be envelopes on a table beside the tree labeled "Mitten Tree for Food Bank" with a place for your name or envelope #.
An income tax receipt will be given for a donation of $10 or more. We will shop for you for items that are most needed.