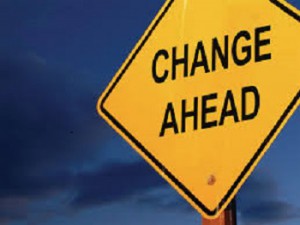 Something new is coming to Central this fall. The good news of our Lord will be spread in a new way, with new music and a new format.
What will it be? Come and see!
Starting September 13, The Gathering will be Sunday mornings from 9:15 am to 10:15.
Of course, we will remain true to our convictions.
And we will continue to honour our traditions with our Classic Service each Sunday at 11:00am.
In the meantime, we're on our summertime schedule. Please join us at 10:00am for Sunday morning worship.
Summertime Worship
Worship
Sunday morning worship is held every Sunday at 10:00am.
Each service is followed by a time of fellowship in the hall. Coffee and tea are served.
Sunday School
Children are invited to attend Children's Church during the service following the passing of the Peace
A nursery is provided for infants and children under two years of age for the entire worship time.
Children of all ages are also welcome to remain in the Sanctuary throughout the service.