Welcome to Central Church
We are pleased to invite you to join us. You will find that there's always a smile and a warm handshake waiting for you. You will also find a place filled with God's love.
Let us introduce you to our key people. Each brings a unique perspective and a loving heart and each is here to inspire and encourage you.
So, come just as you are. Come and see!
Lead Pastor
Dr. Aubrey Botha
Our "wild man from South Africa", Aubrey brings both a PHD in theology and thirty-three years of practical experience in Christian Ministry.
Aubrey has ministered in both Canada and South Africa. Aubrey's sermons speak to our shared experiences in life and both support and uplift.
As a married father of three, Aubrey has taken to the Canadian experience and enjoys kayaking in summer and skiing in winter.
Family Pastor
Tim Gibb
Tim is a graduate of Heritage Bible College with a Bachelor of Religious Studies and a Master of Divinity. Tim believes that church is where families prosper and grow. He also believes that families are where the church grows and is strengthened by God's grace.
He desires to equip families to lead in their communities and the church for the glory of God. He loves to build leadership teams to develop and support children and youth in their journey of faith. Tim's passion for his chosen life's work and his enthusiasm for this ministry are evident in every interaction. Tim fervently believes that the local church is where people grow and learn to serve God together. He notes: "I am committed to using the gifts that God has given me including teaching, shepherding, and encouragement to partner in growing a strong, vibrant, and deep community of people prepared to serve Christ with their lives."
Music Director
Brad Paddock
Brad is a wonderful musician. His talents extend far beyond the piano and organ. His ability to ad-lib and to fill the sanctuary with amazing music is truly a gift.
Brad leads our Praise and Worship band and he plays piano and organ for our choir.
Choir Director
Gwen Darling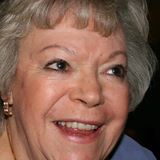 Central's choir is ably directed by Gwen Darling who has sung, taught and been immersed in music all her adult life.
A going concern, Gwen had successfully established and directed a number of choirs in Cobourg and now that she has moved to Cambridge, Central Church is proud to be the recipient of her many talents.
Office Administrator
Lyanne Lynch
The velvety tones you hear when you phone Central are those of Lyanne Lynch, our Office Administrator. Lyanne is your first point of contact at Central and has been here since 2000. Her office hours are 9-12 Monday to Friday. An enthusiastic cyclist, Lyanne rides to work most days.
Wedding Coordinator
Peter Goudy
Clerk of Session
Lynda Pinnington